Badami Aloo Paratha (chapatti With Potato And Crushed Potato Filling
Aloo ka paratha... a very common recipe in the Northern states in India. This is ultimately called the Panjabiyon di paronthi. This serves as a common breakfast in the homes of every Punjabi family. But this badami aloo paratha is a variation to this aloo paratha prepared by my mom. The soft mashed aloo when enriched with crushed granules of peanut blend in your mouth, you will feel the essence of the authentic Punjabi taste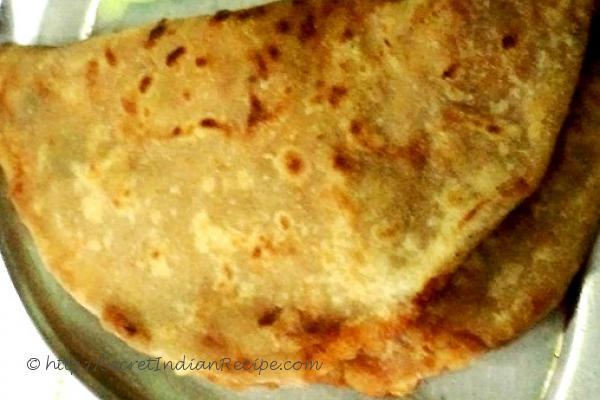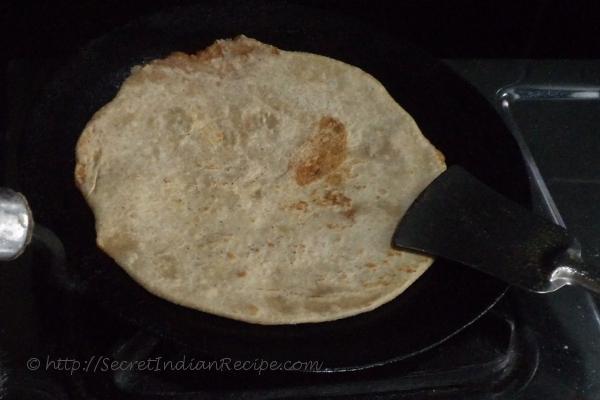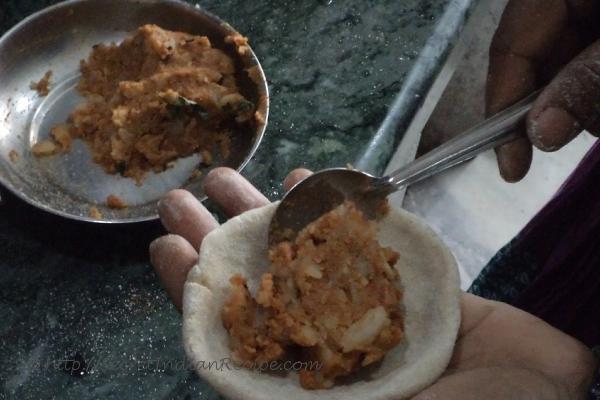 Ingredients:
Potato 3
Wheat 2 cups
Peanuts 1 cup
Amchur powder 1 tsp
Gram masala 1tsp
Dhania jeera powder 1 tsp
Onions 1
Chopped green chillies 2 tsp
finely chopped Coriander leaves
Oil 2 tsp
Directions:
First boil the potatoes in a pressure cooker. Meanwhile in a kadhai add oil and fry the onions on low flame until it turns golden brown.
Add chopped green chillies and fry for few more seconds.
Peel the covering of the boiled potatoes and mash it properly.
Crush the peanuts into granules with the help of mortar and pestle.
In a bowl add mashed potatoes, fried onions and green chillies and crushed peanuts. Also add salt to it.
Add the spices mentioned. Now prepare the dough for parathas.
In a bowl add flour and knead the dough well using water. Make small rounds of the dough. Roll over one portion half way and place one spoonful of the stuffing in the centre
Bring all the edges to the centre and lock the stuffing inside
Roll out softly and do not press while rolling or the stuffing may come out.
Cook paratha on a tawa, drizzle oil once on both sides while cooking. Cook each paratha for about 2-3 mins, 1 min on each side or till golden brown
Serve hot with chutney or curd or sauce
Footnotes:
Do not crush the peanut finely as it may not taste good. Leaving it as small granules will enhance its taste