Badhakopir Bharta (cabbage Bharta)
This is a very simple, quick and easy dish. It is also very healthy because it contains cabbage.
I learned to make this from my Mami (aunt). This is a very popular dish of southern Tripura. I hope you'll also like it.
Now let me share with you an important thing about cabbage. This vegetable is a must for those dieters who are trying to loose weight like me. It is also good for skin.
It may be taken as a diet food.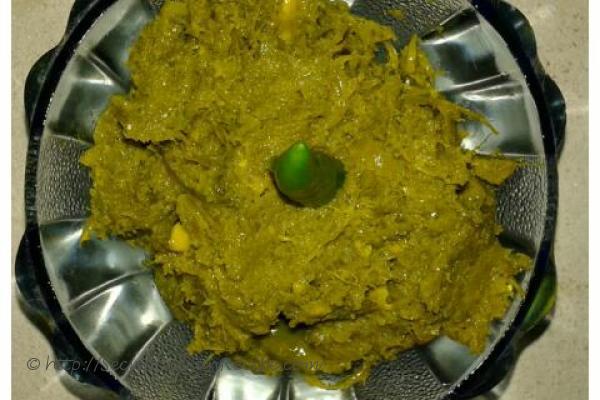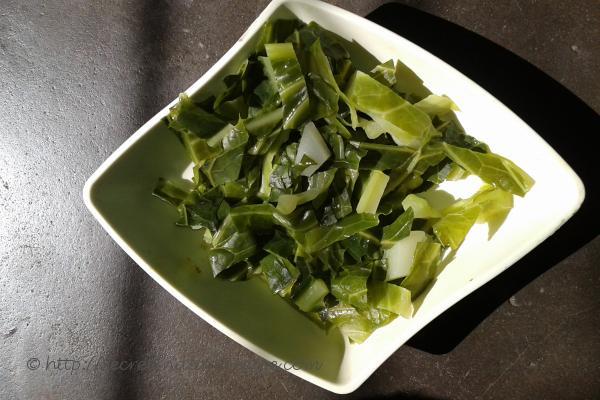 Ingredients:
Cabbage -3cups (chopped )
Black cumin seeds -1/2teaspoon
Mustard oil -2tablespoons
Green chillies -4 ( chopped )
Sugar-1/2 teaspoon
Turmeric powder -1/2teaspoon
Salt - as per taste
Directions:
Boil the chopped cabbage for 5 minutes till it becomes soft. Drain out the water. Make a smooth paste with the boiled cabbage in the grinder.
Now heart the oil. Add the black cumin seeds in it. After few seconds add green chillies in it. Sauté for almost 30 seconds.
Then add the cabbage paste, salt and turmeric powder .Stir well. Add sugar. Cook for 5 or 6 minutes. Switch off the gas.