Badi Cutlet (dried Lentil Dumling Fritters)
My mother used to make these lovely Badi fritters with tea in the evening. Badi is a sundried dumpling made with a mixture of lentils, bengal gram or green gram, vegetables like pumpkin or bottlegourd and spices , turmeric. cumin coriander, red chilies, ajwain. meethi and salt. Traditionally these badis are added to different vegetable preparation to enhance the flavor. As kids we never liked them so mom would make these badi Cutlets to finish off her stock of badis brought by grandny. #ChaiFingerFood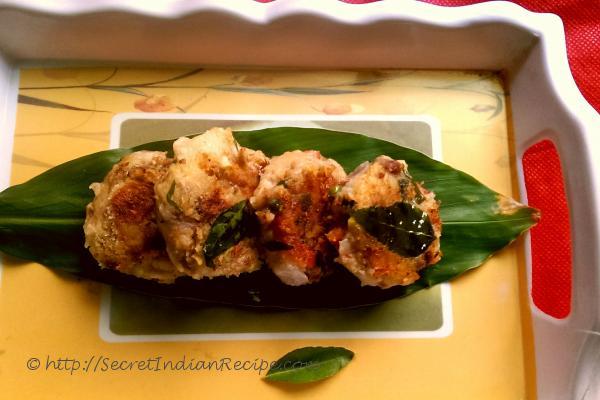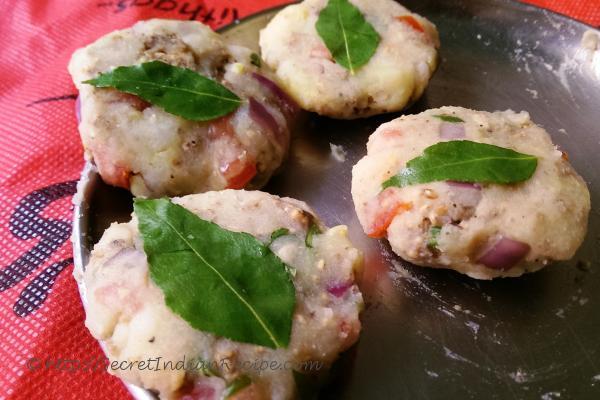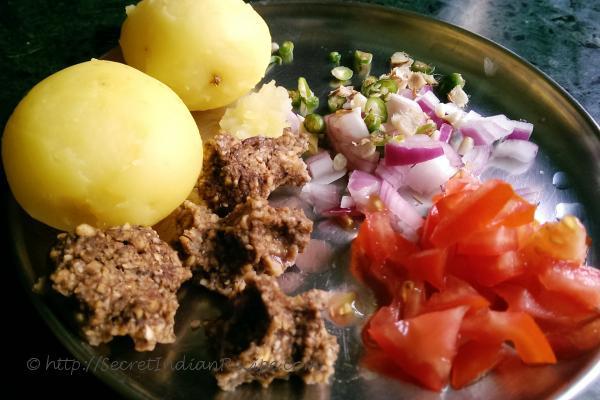 Ingredients:
Potatoes – 2 boiled
Badi (Dried Lentil dumplings) – 4 pieces
Onion – chopped half onion
Tomato – chopped half tomato
Green chilies - chopped 2
Ginger – chopped ½ teaspoon
Garlic - chopped – 2 pods
Curry leaves – chopped 6-7 ( four to five for garnishing)
Salt to taste
Oil to shallow fry
Cornflour – 2 tablespoons
Directions:
Boil the Badi in a ½ cup of water for 2 mintues. Afterwards, drain the escess water and let it cool.
Mash the boiled potatoes in a bowl. Break the boiled badi and add to the mashed potatoes.
Add the remaining ingredients – onions, tomatoes,green chilies, ginger, garlic, curry leaves and salt and mix properly.
Divide the mixture into equal sized balls and then flatten the balls with your palms to give them a tikki/ cutlet shape.
Place a curry leave on each cutlet and then dust some corn flour over them.
Heat oil in a flat pan and place the tikkies/ cutlets carefully on the pan. Shallow fry till both sides turn light brown.
Serve hot with Tea.