Baigan Ka Bharta Soybean Ke Sath (brinjal With Soybean)
This is my mom's recipe.. I am sharing it with you all, It's very delicious.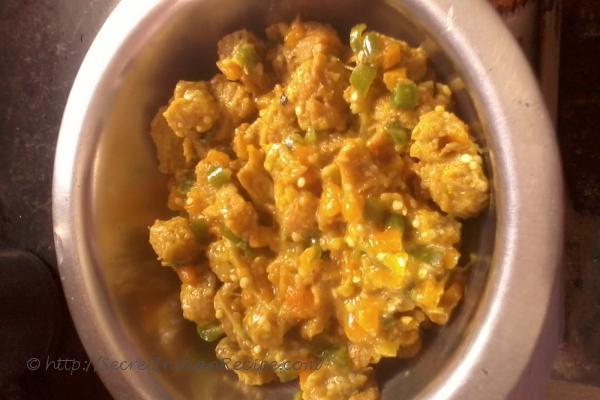 Ingredients:
Soybean 50gm
beans 50gm
brinjal 250gm
carrot 50gm
capsicum 50gm
chopped garlic 1/2 teaspoon
chopped ginger 1/2 tsp
cumin(jeera) 1/4 tsp
chopped chili
coriander leaves
Directions:
Burn brinjal and make it as paste in a bowl
boil soybean and keep it aside
Take a cooking pan, fry ginger, garlic, chili and cumin for 2 mins.
then pour boiled soybean in it and fry it for 5 mins
pour brinjal paste with beans, carrot, capsicum and fry it properly for 10 min
serve it with coriander leaves over it