Baigana Bhaja (simple Brinjal Fry)
Brinjal (Eggplant) is a low calorie vegetable and it is available all around the season. This is a very traditional dish that is prepared all over Odisha and Bengal. It can be cooked in various ways. Here is the simplest way of cooking it.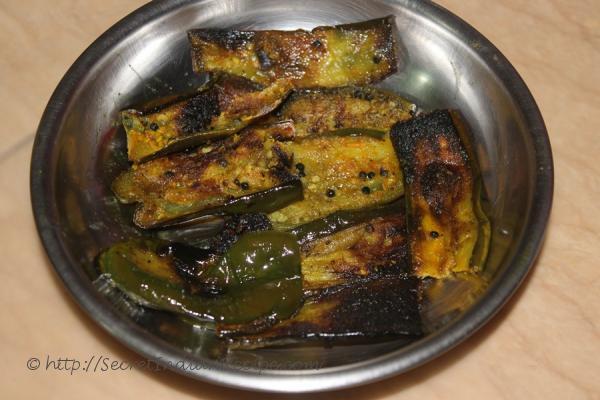 Ingredients:
Brinjal(Egg plant) 500gm
Turmeric powder 1/2teaspoon
Salt - As required
Dry red chilli 1 piece
Mustard seeds 2 pinch
Rice Bran oil 3-4 tablespoon
Directions:
Wash the brinjals and cut them into thin long slices.
Heat oil, add dry red chilli and mustard seeds and let it splutter.
Add the brinjal slices along with turmeric powder and salt. Mix well and put a lid on.
Cook on low heat for 10-12 minutes, till brinjals get soft and turns golden brown.
Remove from flame and serve as side dish with rice.