Bajra Methi Thepla (gluten Free Fenugreek Flat Breads)
Lately I have been trying to eat as much gluten-free food as possible. This has made me explore the various types of gluten free flours available, to make everyday rotis... I was amazed by the variety of gluten-free and protein rich flours I found in the supermarket... Although none can actually replace the soft and fluffiness of a roti but there are still plenty options out there. I started with Besan, then Jowar, Ragi and now Bajra... I keep experimenting with these varieties in the kitchen. That's where I created this bajra methi thepla recipe. It's not as thin as a thepla but a little thicker. Worth a try, a 100% healthy and filling breakfast.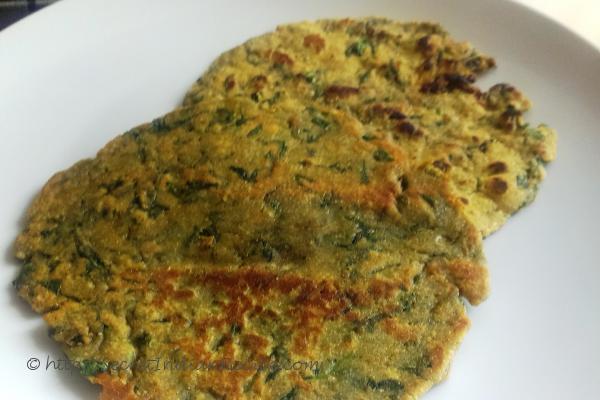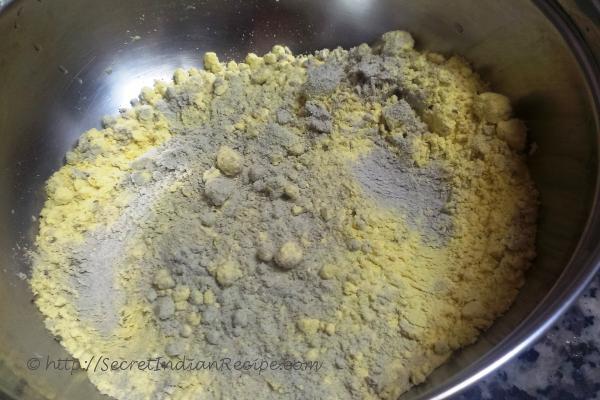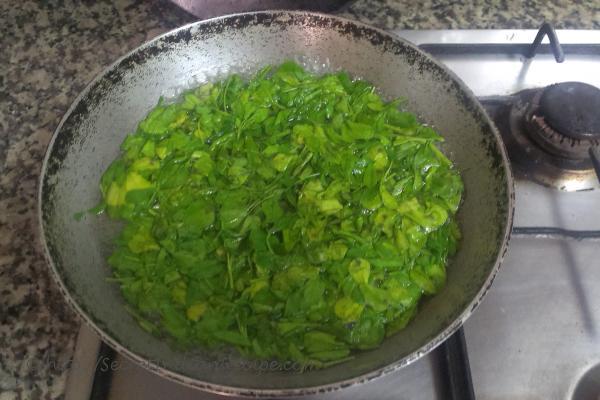 Ingredients:
Methi (Fresh Fenugreek Leaves) - 200 gms
Bajra Flour: 1 cup (About 200gms)
Besan : 1 Cup (About 200gms)
Salt to taste
Red chili powder: 1 tsp
Ginger Garlic paste 1/4 tsp
Ajwain: 1/2 tsp
Pinch of Sugar
Amchur : 1/2 tsp
Warm Water to knead the dough
Directions:
To begin, heat water in a pot, when it starts to boil, add cleaned fenugreek leaves. Let them boil for 5 mins. Turn off the heat.
When a little cooled, strain the water and chop the leaves roughly. Keep Aside. This step is important to soften the leaves so they become easy to knead
In a bowl, take both flours, add salt to taste (About 1/2 tsp) , Ajwain, Red chili powder, Amchur and mix well
Add in the ginger garlic paste, and using little warm water at a time knead to a smooth dough (Your may use the left over water in which the leaves were boiled)
Make small rounds of the dough and keep aside.
Heat a non stick pan, drizzle 1 tbsp oil. While the oil heats up, dust flour on a plain surface and using your palm, press a small portion of the dough into a flat round shape
Cook the flattened dough in the pan for 3 mins on each side.. drizzle a little oil to aid in even cooking on both sides.
When the theplas are nice golden brown on each side remove from pan and serve hot with achar or sauce
These bajra theplas are to be eaten hot and not stored for later as they start to become tough..
Footnotes:
These bajra theplas are to be eaten hot and not stored for later as they start to become tough..