Bajra Thalipeeth (gluten-free Millet Bread)
Another in my gluten-free series is this easy-to-prepare Millet bread. Great thing about Indian breads (Parathas/ thalipeeths/ chillas) is that there is absolutely no baking required. In this recipe, I have replaced the Maharashtrian bhajani with Bajra (pearl millet) and very little rice flour. Bhajani is quite healthy too as its a blend of healthy flours, but it also includes wheat flour, which does not make it a fit for gluten free diet.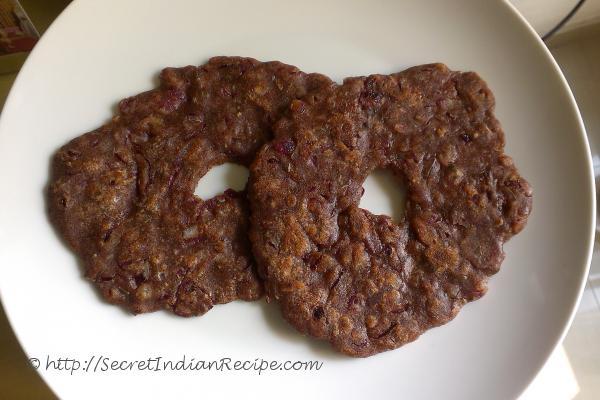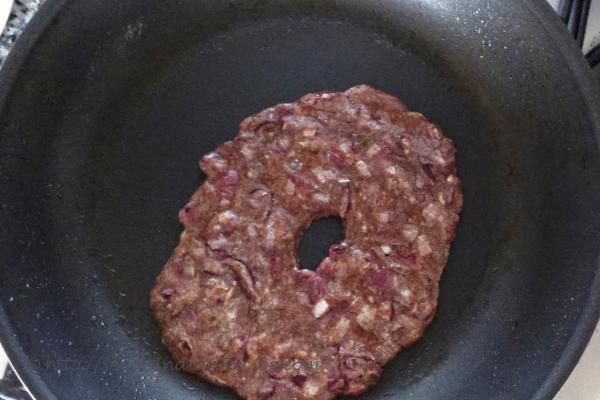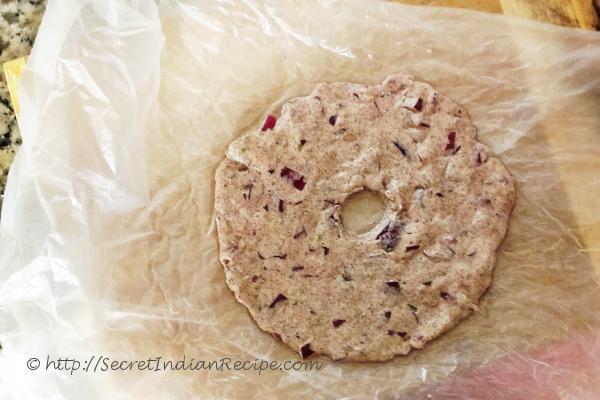 Ingredients:
Bajra flour: 1 Cup
Rice flour: 2 Tbsp
Onions: 1 finely chopped
Green Chilies: 1 to 2 (Optional)
Garlic paste: 1/2 tsp (Optional)
Salt to taste
Sugar two pinches
Coriander 2-3 tbsp finely chopped
Oil for cooking
Warm water to knead
Ajwain : 1/2 tsp
Directions:
In a bowl, take the bajra flour, rice flour, garlic paste, ajwain seeds, finely chopped onions, green chilies (opt), coriander, salt to taste and sugar
Mix all ingredients well. Now heat water slightly
Add 1 tbsp of warm water at a time and start kneading into a dough
When it forms a soft dough add 1 tbsp of oil and give it a good knead again. Now make small (golf ball size) rounds of the dough.
Heat a non stick pan and drizzle 1 tsp oil
To make the breads, use back of the plate ot a chopping board. Place a plastic sheet on top, apply some oil on it.
Apply some oil on you palma and fingers and take one part of the dough. Place it in centre of the plastic sheet and using your palm start pressing it and forming a flat circle
The bread shouldnt be too thin, as it may break. Once the circle becomes a little larger than the size of you palm, you can stop pressing further
Using your finger, create a hole in the centre. The hole helps to drizzle oil from center to aid even and fast cooking process of the bread
Using the plastic sheet flip the thalippeth on you palm and place it on medium hot pan
Let it cook for a min and turn. Drizzle one tsp oil from the centre and sides and let the other side cook for 1-2 mins or till golden brown
Remove on paper napkin, serve hot with homemade butter, chutney, sauce or pickles