Bathue Ki Kadhi (chenopodium Album & Curd Curry)
In North India, the onset of the winter season marks the availability of various leafy vegetables, one of them being Bathua. Bathua is a highly nutritious leafy vegetable packed with vitamins, minerals, phosphorus, iron, calcium, etc. Many people use Bathua in salads, dal preparations & raita. Recently, one of my relatives taught me to make Bathue ki Kadhi that goes very well with rotis, parathas and rice. One should definitely try this delicacy as these Bathua leaves render a lot of freshness to the kadhi.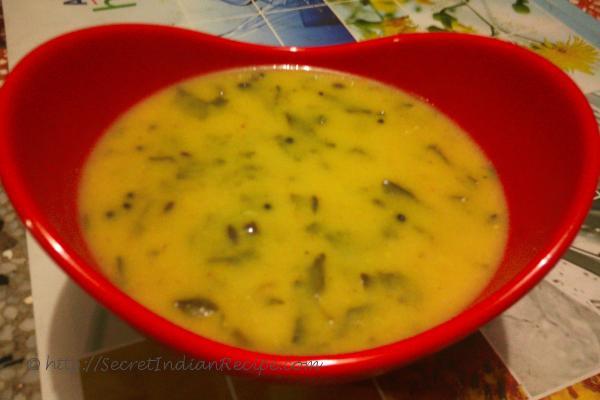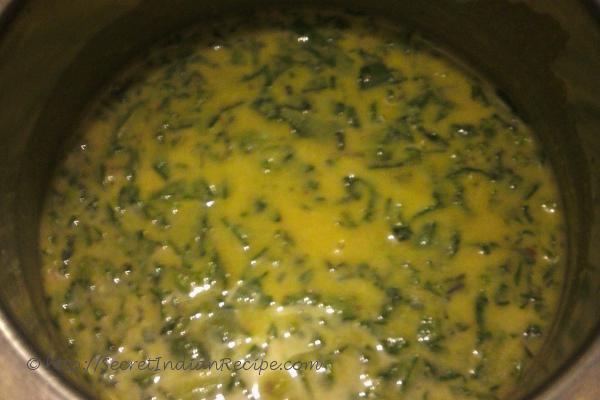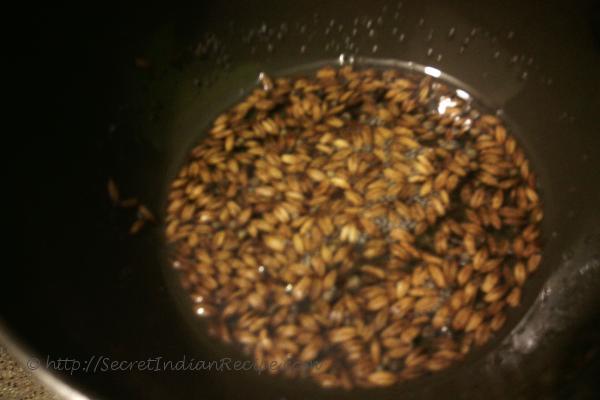 Ingredients:
Chenopodium Album (Bathua Leaves) - 1/2 bunch (roughly chopped)
Sour Curd - 2 cups
Gram Flour - 1 & 1/2 tbsp
Turmeric Powder - 1/2 tsp
Chili Powder - 1/2 tsp
Green Chilies - 1 small (finely chopped)
Ginger Garlic Paste - 2 tsp
Salt to taste
Sugar - 1 tsp
Water - 1 & 1/2 cups
For Tempering -
Clove - 1 piece
Fenugreek seeds - 1 tsp
Mustard seeds - 1 tsp
Cumin seeds - 1 tsp
Asafoetida - 1 pinch
Oil - 1 tbsp
Directions:
In a utensil, whisk 2 cups of curd and add gram flour.
Mix well and make sure no lumps are formed.
Add 1 & 1/2 cups of water and mix well.
Add ginger-garlic paste, green chilies, salt and sugar.
Now put this utensil to flame and keep stirring till it starts boiling.
As it boils, add the roughly chopped bathua leaves and mix well.
Let it simmer for 5 minutes.
Then add turmeric powder and red chili powder.
While the kadhi boils, prepare the tempering by heating oil in a tempering pan.
Add the clove and fenugreek seeds first.
As it leaves its aroma, add mustard seeds and cumin seeds.
Sprinkle a pinch of asafoetida as the seeds splutter.
Now add the tempering to the kadhi and cover with a lid and remove from flame.
Yet another but delicious variant of Kadhi is ready to relish.