Batida De Coco ( Feni Based Cocktail)
We lived in Brazil for a while and that is where I was introduced to this drink. There they make it with Cachaca. Sugarcane Rum. The first time I tasted it I thought that this would work very well with coconut feni. Any white rum would do as well. If you like a slightly sweeter drink please do try this one. The smell of cinnamon is lovely and it leaves you warm all over :)
Enjoy!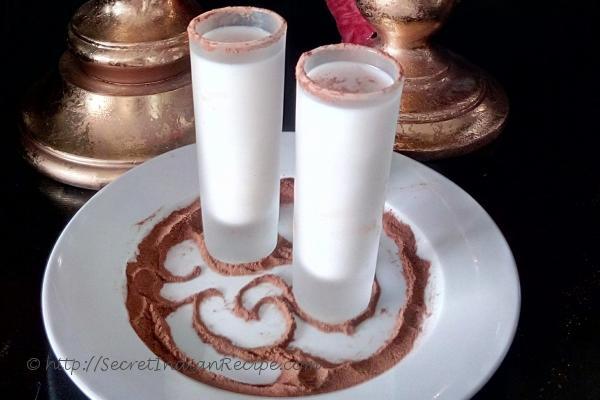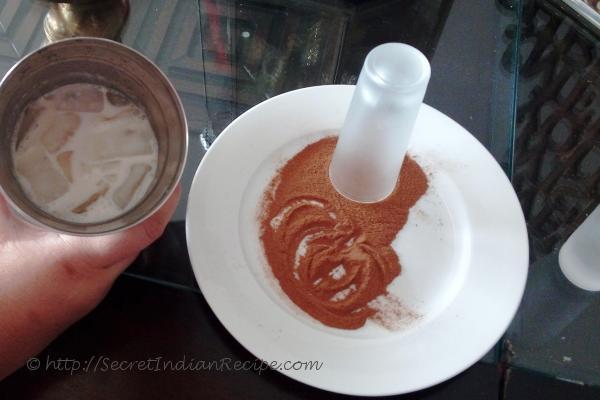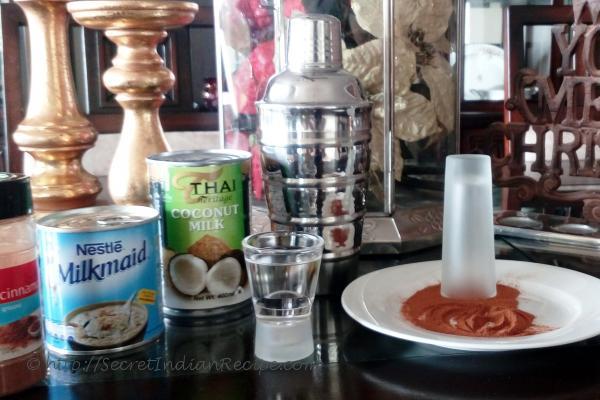 Ingredients:
60 ml of Coconut Feni
60 ml of Coconut Milk
60 ml of Condensed milk
Crushed ice for the shaker
Powdered cinnamon to rim the shot glasses
Directions:
Take your shot glasses and dip them, upside down in a shallow plate filled with water. Then dip them in cinnamon powder. This helps the cinnamon stick to the rim.
Take ice in your cocktail shaker and pour in the feni, coconut milk and condensed milk.
Shake it all together briefly and pour into shot glasses.
Clink your glasses together and Enjoy!