Beaten Rice Balls
These balls are crispy and smooth, kids will enjoy a lot, This recipe is known to few people because grandma's used to cook for kids for more strength.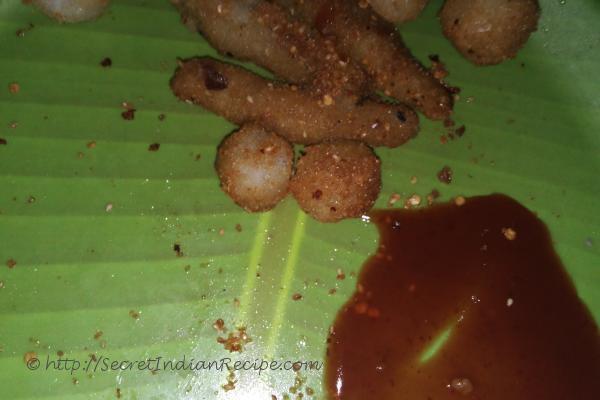 Ingredients:
0ne cup of soaked beaten rice
One table spoon of jeera powder
One table spoon of red chilli powder,
Salt as required
Two table spoons of roasted sesame powder,
Oil for frying
Directions:
first take a bowl and mix beaten rice, jeera powder, red chilli powder, salt and make any shape I, made balls and sticks shape.
Now switch on the stove, heat oil in the pan. Deep fry the balls until you see golden brown colour, switch off the stove and coat the balls with sesame seeds powder.
finally serve hot with tomato sauce.