Bedmi Puri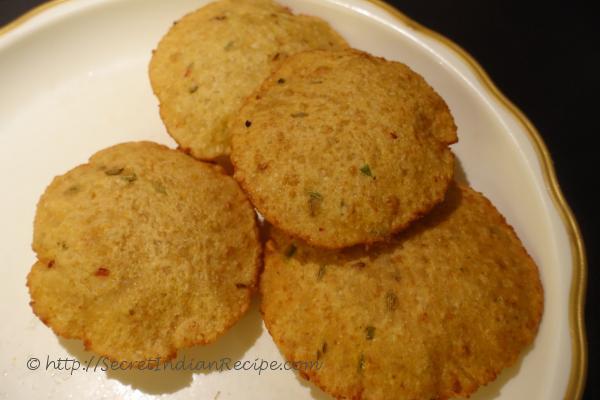 Ingredients:
250gm urad daal soaked in water for 2 hrs
Wheat flour 400gms
Salt
2green chillies
1 red chilli
Cummins powder 1 tsp
Fennel powder 2 tsp
Garam masala pwdr 1 tsp
100 gm semolena
1 tsp asetefetida
1 tsp turmeric
Oil for frying
1 inch ginger
2 tsp khatai pwder
Directions:
Grind urad daal with ginger, green chilli and red chilli. (Coarsely)
Mix all the dry ingredients
Mix urad daal paste with the flour adding water as required and make a stiff dough. Let it rest for half an hour
Divide into equal balls. And roll them into size of puri.
Heat oil and fry these puries by slightly pressing helping them to get puffed up
Serve hot with achaar or spicy alu ki sabji.