Beerakai Thokkala Pudina Chutney (ridge Gourd Mint Chutney)
Something I learnt very late in my life in the kitchen is that with tact even the leftovers and wasted stuff in one's kitchen can be turned into great recipes. This chutney is something I learned from a convent in Andhra Pradesh and improvised for my family's palate.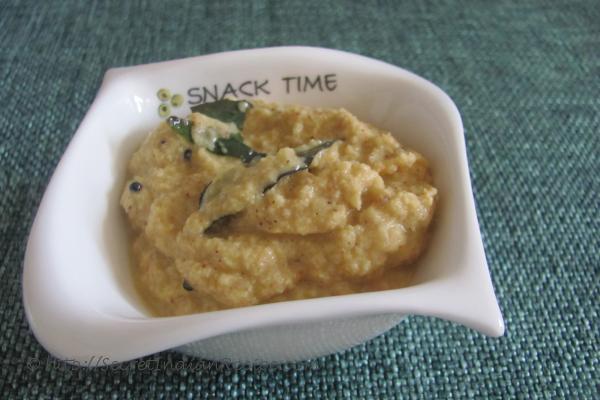 Ingredients:
Ridge gourd scales- 1 cup
Split bengal gram- 1 tbsp
Onion- 1
Garlic- 3-4 pods
Ginger- 1/2 inch long piece
Green chilies- 2
Dry red chilies- 3
Grated coconut- 1/2 cup
Tomatoes- 2
Tamarind pulp- 1 tbsp
Curry leaves- 1 sprig
Mint leaves- a handful
Oil- 2 tbsp
Salt- to taste
Mustard seeds- 1/2 tsp
Curry leaves- 4-6
Directions:
Heat oil and roast the channa dal and dry chilies first till the dal turns red. Then add all the remaining ingredients except tamarind. Saute for five minutes
Let the sauted ingredients cool and then grind them into a fine paste in a grinder.
Add tamarind and more salt if required. Adding coriander leaves would enhance the flavour but I omit this step mostly.
Tempering is optional but if you opt to temper heat oil in pan and add some mustard seeds and curry leaves once the mustard splutters and curry leaves get crisp pour it over the chutney.
Footnotes:
If you don't like coconut you can add 1/2 cup of gram lentils instead of 1 tbsp.