Beetroot Halwa With Shrikhand(beetroot Pudding With Sweetened Hung Curd)
Another lovely recipe perfect for your pink day.Surprise your valentine with this unique pinky delight.A recipe for utilising almost hated beetroots in your refrigerator. I madly love to experiment with beetroots ,love its pinky sweet color but I know most of us get repelled by its unusual smell.Beetroot halwa is just like our traditional halwas like carrot halwa,just to deal with the smell I paired it with Shrikhand(Sweetened hung curd) and served it in a lovely heart shape.Happy valentines day. #ValentineSweet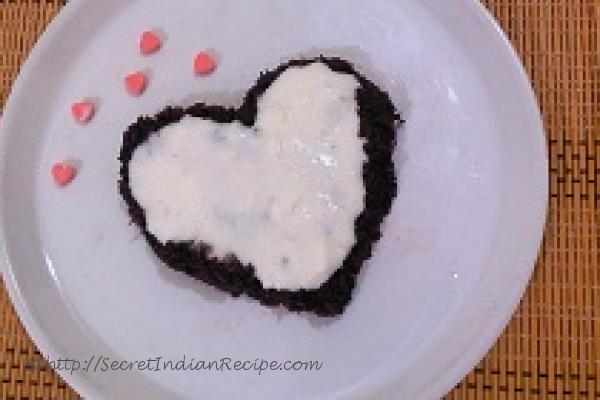 Ingredients:
Grated Beetroot 2 cups
Butter 1 Tablespoon
Shrikhand (Cardamom or any other flavoured) 100 gms
Milk 1 ½ cup
Sliced dry fruits
Sugar 11/2 cups
Directions:
Procedure 1.Heat Pan with butter and add grated beetroot.
2.Let cook beetroots stirring often till it becomes tender.
3.Add sugar and milk .Stir well and Allow it to cook on low flame.
4.When milk gets soaked completely remove the pan from heat.Let it cool.
5.While serving Spread the halwa in any shape u want on a serving plate.Top it with lots of creamy shrikhand and garnish with dry fruits.
Footnotes:
1.I used ready made shrikhand. 2.Stir halwa continiously while cooking to avoid it from burning.
Other Indian Recipes that you may Like !