Beetroot Payasam (beetroot Pudding Kerala Style)
I love anything pink in a bowl that's edible and so strawberry ice cream tops the list of my favourite dessert. But it is recently for my daughter I started making kheers and payasams. I find it easy to sneak the vegetables she would never have normally in this form and so we continue this tradition of one payasam a week. I try to keep it mildly sweet because I don't want her to get high on desserts. This payasam taste nothing like beet root in a curry. Yet it gives the nourishment of beetroot along with nuts , milk and ghee. If you have not tried this yet, you have another reason to add beetroots to your diet.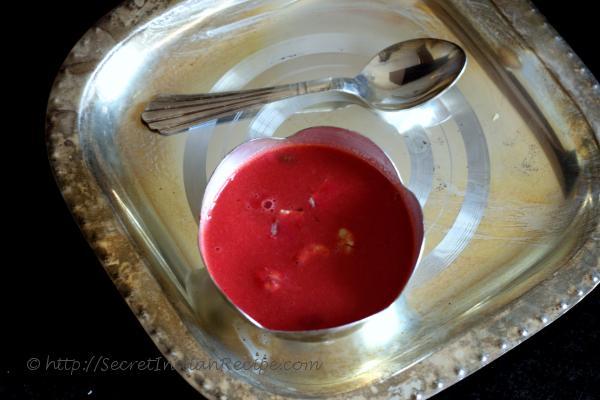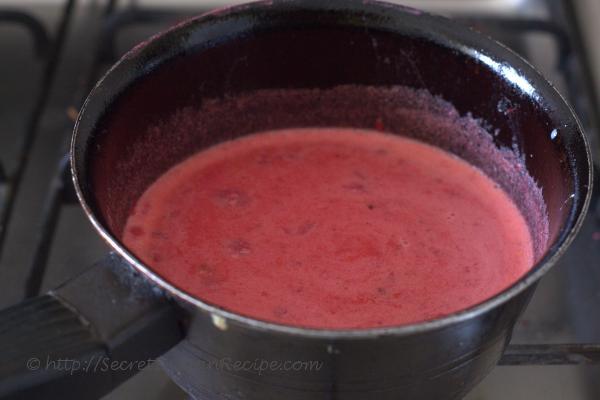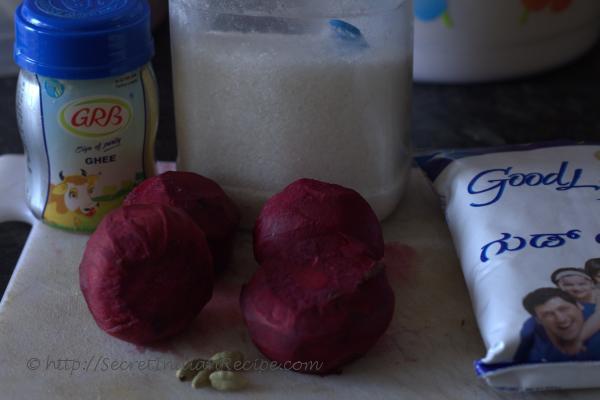 Ingredients:
Beetroot- 1
Milk- 500 ml
Cardamom powder - 1 tsp
Ghee- 2 tsp
Sugar-1/4 cup
Semolina- 1/4 cup
Water- 1 cup
Cashew nuts- 5
Raisins-5
Dry ginger powder- a pinch
Directions:
Peel and cube the beetroot. Boil it in 1 cup water for 15 minutes.
Puree the beetroot when it has cooled down. Powder the sugar with cardamom and set it aside.
Heat ghee in a pan. Fry the nuts and raisins one by one till they brown and set them aside.
In the same pan, saute the beetroot puree. It might splutter so be careful.
After 3-5 minutes you will start getting a roasted smell. Add the milk now and bring the payasam to a boil.
Add the semolina, powdered sugar and cardamom along with ginger powder. Let the paysam simmer for 10 minutes.
The paysam will start to thicken after you add semolina, so set the flame medium and keep stirring at intervals.
Add the fried nuts and raisins and let the paysam simmer for one last time for 5 minutes. Switch off the flame after this and the payasam is ready.