Bel Ka Sherbat ( Healthy Woodapple Juice)
It is a healthy drink recipe. Bel is a highly nutritious fruit and is particulary good in summer as it has a very high water content. Drinking bel juice can prevent dehydration during summer. It also has laxative characteristics so it is good for people having constipation.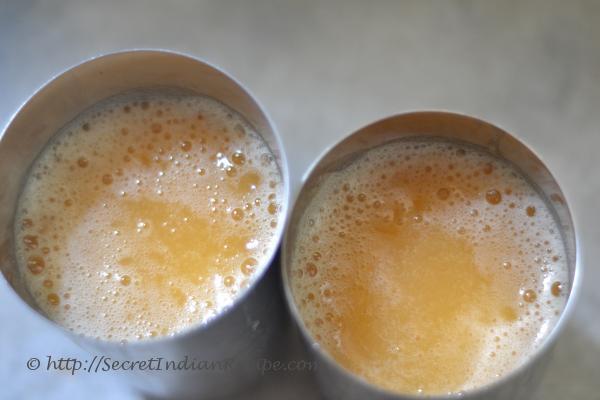 Ingredients:
Bel ( wood apple) - 1
Sugar - 5-6 tablespoon
Cold water - 500 ml
Directions:
Crack the bel on any hard surface and take the pulp out.
Pour water and sugar on the bel pulp and then with your hands mash the pulp , till is gets dissolved in water
Seive the juice to remove the seeds and undissolved fibre
Serve immediately
Footnotes:
The amount of sugar to add depends on the bel. Some bel are very swwet and thus require less sugar. So you need to check the sugar requirement by tasting it.
For diabetes patients avoid sugar completely.