Bel Ki Lassi
Beginning of Summer season calls for a change in our food habits. Heavy and spicy food takes a backseat and we include more liquids in our diet. Bel fruit has high water content and thus it is a good option. Bel ki lassi is a drink which combines the taste and goodness of curd and bel fruit.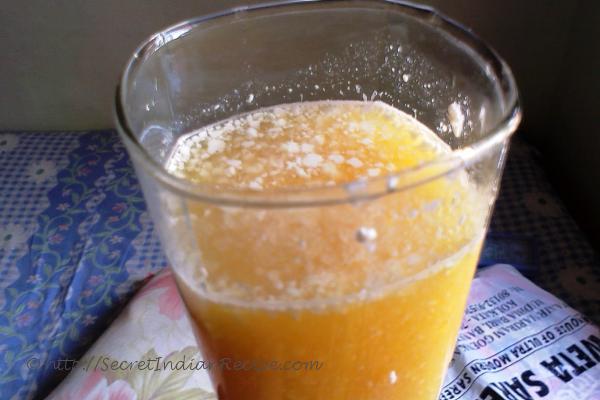 Ingredients:
Bel (Wood apple) - 1/2
Curd - 1/4 cup
Sugar - to taste
Directions:
Take a large bowl with cold water. scoop out the pulp from the bel fruit, using a spoon.
Add the sugar and mash the pulp using your hand.
Take a strainer and strain the juice in another bowl.
Afterwards, take the curd and whisk it after adding sugar to taste. Remember you have also added sugar in bel juice.
Finally mix bel juice and whisked curd in a juicer, Blender or using the hand tumbler
Serve chilled
Footnotes:
Take a ripe bel fruit.
Ripe bel fruits are more yellowish in colour and are light to hold than raw ones