Bengali Chicken Kosha
Its a Traditional Bengali dish,really easy to cook which is equally tasty. It is not only preferred by Bengalis, but all over India.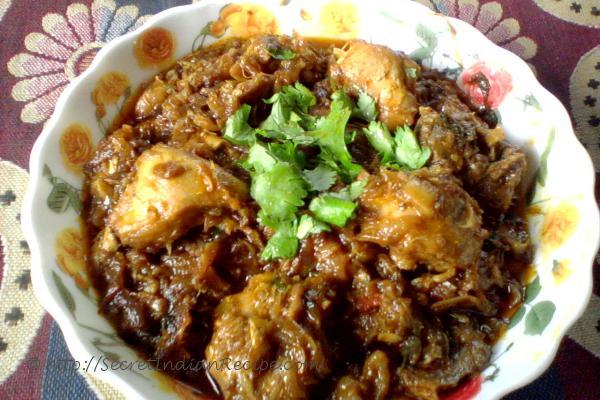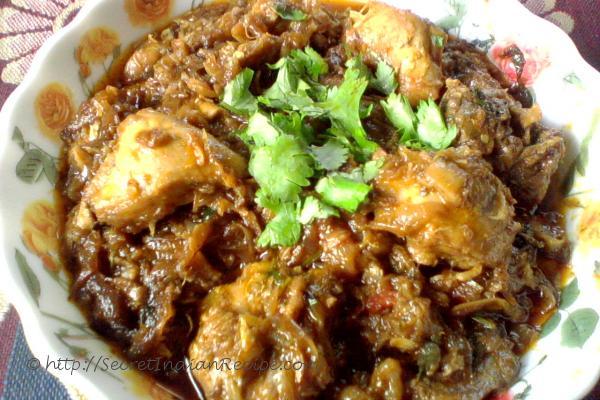 Ingredients:
Chicken- 1Kg
Chicken Stock- Left after boiling chicken
Chopped onion- 300g
Garlic+Ginger paste- 50g
Tomato Chopped- 3pc
Green Chilli- 4pcs
Coriander Leaf- 1branch
Cumin powder- 1tsp
Coriander powder- 1tsp
Chilli Powder- 1tsp
Garam Masalla- 1tsp
Oil- 50ml
Ghee- 2tsp
Salt & Sugar- to taste
Directions:
First, boil the chicken with little salt in minimum amount of water.
Now,heat a pan with oil and add the onions and fry till golden brown.
Now, add the ginger+garlic paste, cumin powder, coriander powder, Chilli powder, salt & sugar, tomatoes and the Boiled Chicken and cook for 10 minutes.
When oil starts leaving by the side, add the chicken stock and mix well.
When the gravy become thick and dry add the green chillies and the coriander leaves, ghee, garam masalla and mix well.
When the whole thing becomes dry, serve hot with Fried Rice or Paratha.
Other Indian Recipes that you may Like !