Bengali Jhuro Chingri(prawn)
This is special dish among Bengalis which is very easy to cook and tasty also.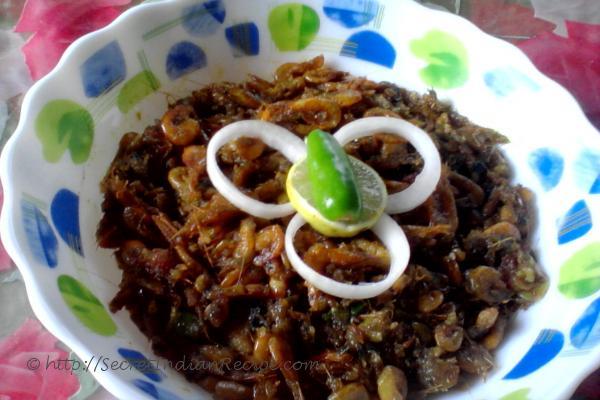 Ingredients:
Prawn(small)- 250g
Chopped onion- 200g
Garlic- 6cloves
Oil-50ml
Chilli Powder-1 tsp
Green Chilli-2nos
Salt & sugar- to taste
Turmeric- 1/2tsp
Directions:
Heat the oil and fry the cleaned prawn very nicely.
Now, add the chopped onions and fry deeply.
Add the garlic chopped, chilli powder, turmeric powder, green chilli, salt and sugar and fry well.
Now add the fried Prawns and cook well.
Other Indian Recipes that you may Like !