Berries Bhapa Doi (steamed Yoghurt With Berries)
This is an unique fusion recipe. The real inspiration of this recipe is my kids. It is a very tasty and mouthwatering dish. #SteamedRecipe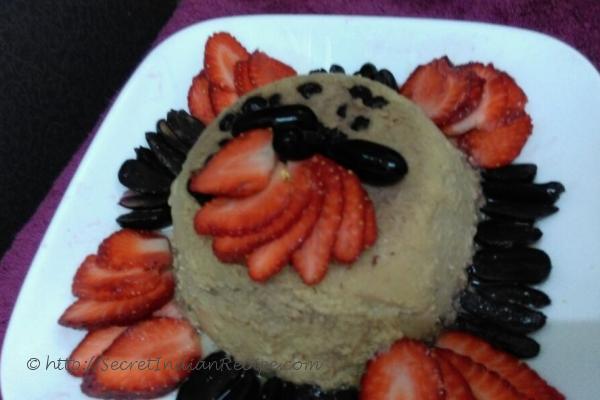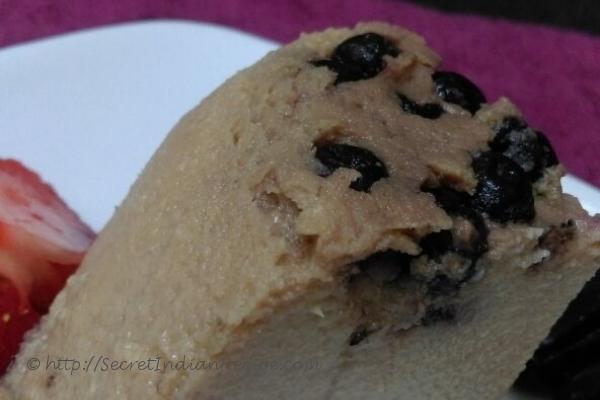 Ingredients:
Curd 300 gms fresh & hunged
Condense milk 400 gms
Strawberry 6 nos chopped
Blueberry 3 tbs
Black grapes 8 nos
Cashew nuts 7 nos crossed
Sugar 1 1/2 ( opt )
Ghee 1 tsp for greasing Strawberry , grapes for garnish
Directions:
In a large pan whisk hung curd and condense milk together with a blender till smooth and creamy. Add chopped strawberry and grapes and whisk again.
Then add Cashewnut, blueberries and give a quick stir.
Pour this mixture into greased bowl which is oven safe .Seal the mouth of the bowl with silver foil .
Put the container in a steamer and steam for 1 hour .
Remove it and check using a tooth pick to see whether it is cooked or not .
Now put this in refrigerator for at least 2 hours to set .
Ease the side of the bowl using a knife and unmould it carefully.
Garnish with with strawberry and grapes .
Footnotes:
Tips - if you want to make it sweet, then add sugar .