Bhajani Chi Chakali (maharastrian Diwali Snack)
I love diwali as a festival. I learnt this recipe from my mum while she learnt it from my grand mom. You can say its our family chakli recipe.
Wouldn't say its an easy-to-make recipe but the end product is worth the effort! A must try for all.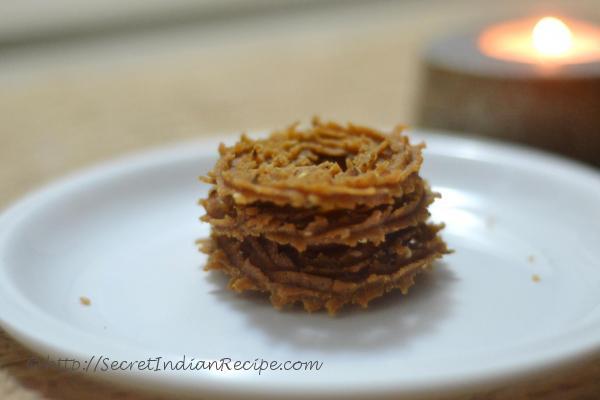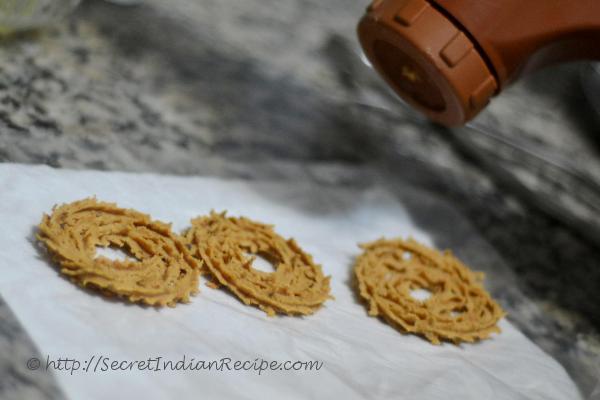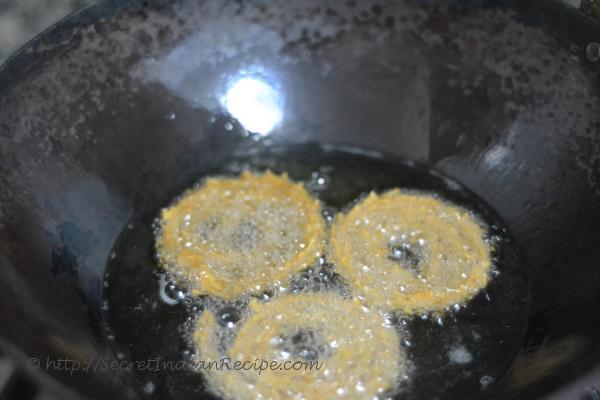 Ingredients:
1 Cup Bhajani (Ingredients for Bhajani in footer)
1 tbsp sesame seeds (white)
1/2 tsp red chili powder
1/2 tsp ajwain
2 pinches turmeric
1 pinch hing
salt to taste
4 tbsp hot oil (Its called mohan in marathi)
Oil for deep frying
Hot Water for kneading
Directions:
Take the bhajani in a bowl, pour the hot 4 tbsp oil on it all over and quickly mix with a spoon
Add all the other ingredients and mix well (Except Oil for deep frying and water for kneading)
Heat up some water and using hot water knead the bhajani mix into soft pliable dough.
Take the chakli maker mold coat it with oil from inside
Divide the dough into equal sections such that each of the sections fit well into the chakali mould
Heat oil for deep frying in the kadhai
While the oil is getting hot, Take a section and place it inside the chakali maker. And squeeze out chakalis on a piece of plastic as per desired size. Usually its upto 3 or maximum 4 rotations
Slowly pick up the plastic sheet on which yu have rolled out the chakali and slowly remove it and put it into the hot oil for frying.
The oil should be medium hot and not smokey hot. Fry the chaklis on low-medium heat for 2 mins of each side or till noce goldern brown on each side
Best way to know it is done, when the bubbles in the oil stop occuring. That means the chakali is well cooked from inside and there is no moisture
I suggest make small separate plastic squares. You can squeeze out 4-5 chakalis at a time and fry together in small batches
Footnotes:
For Bhajani flor: 2 cups rice, 1/4 cup coriander seeds 4 tbsp cup cumin seeds 1 cups besan or chana dal 1/2 cup urad dal Pinch of salt (Optional) Roast all flours and grains separately, grind the coriander and cumin to fine powder. Mix all ingredients well and add a pinch of salt.