Bhang Chicken
As bhang is only ingredient which is found only in holi so here is a recipe with bhang that is bhang chicken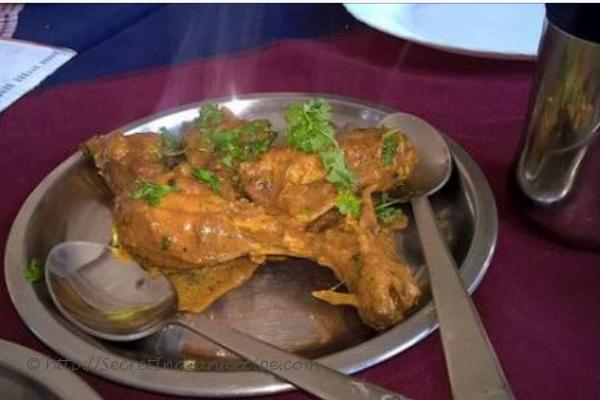 Ingredients:
2 chicken leg chest
1 fresh bhang leaf
Black pepper as required
Zeera masala as required
1tsp tandoori masala
1/2 tsp degi mirach powder
4tbsp dahi
1/2 tsp dhania powder
1/2 tsp garam masala
Chicken masala as required
Salt as required
Coriander leaves as required (roughly chop)
1 tbsp mustard oil
1 tsp chopped ginger and garlic
Turmeric powder as required
2 1/2 tbsp vegetable oil
1 tsp sugar
1/2 juice of lemon
Directions:
First make some slit on the chicken.
Take another bowl, add dahi, salt , chopped ginger and garlic, black pepper, turmeric, zeera powder, dhania powder, garam masala, mustard oil, chopped BHANG leaf, tandoori masala, chicken masala and mix well.
Then add the chicken and mix well so that chicken will evenly coat. Marinate for 30 minutes.
Heat another pan, add oil in the pan and heat the oil. Then add the marinated chicken and halt teaspoon sugar onto the pan.
Cook from both side till fully done. Then add 1 1/2 tsp of lemon juice
Serve in a plate garnish with some chopped coriander leaves. Serve with tandoori naan
Footnotes:
More you marinate, more taste will be the chicken. Cook evenly. Add lemon juice at the end.