Bhetki Dumfukt
It is a non vegetarian seafood recipe.The recipe involves steaming the fish just like the famous' illish paturi 'is cooked in West Bengal. It is a low fat and high protein recipe.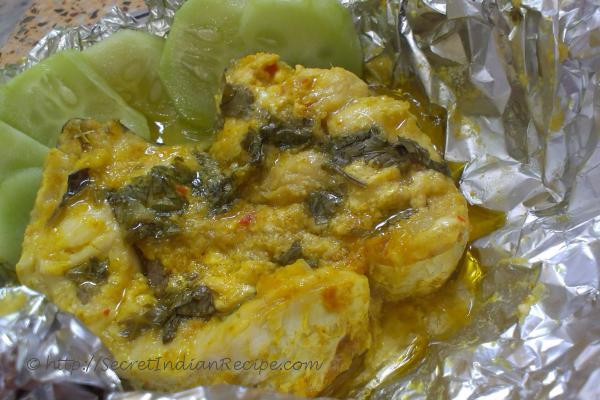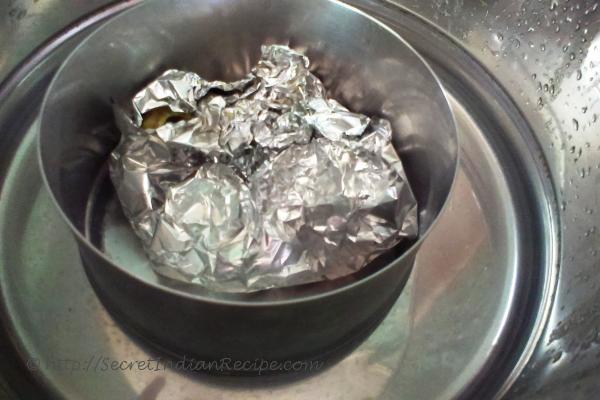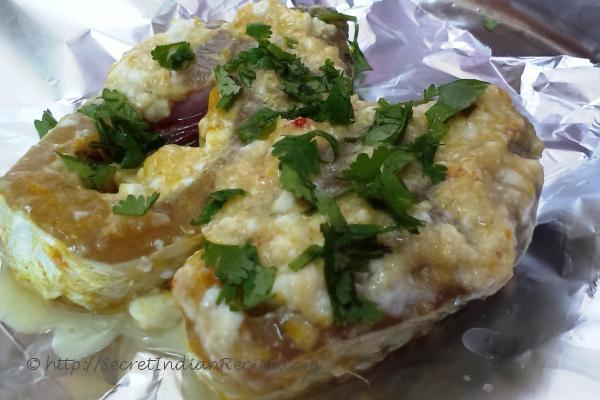 Ingredients:
Bhetki fish 200 grams (7 ounce or four pieces)
Mustard oil 2 tablespoon
Onion paste 1 tablespoon
Ginger garlic paste 1/2 tablespoon
Black pepper powder ½ tablespoon
Salt 1tablespoon
Green coriander leaves 1 tablespoon (finely chopped)
Red chilli powder ½ tablespoon
Lemon juice 1 lemon
Curd 2tablespoon
Aluminium foil 4 pieces
Directions:
First wash fish thoroughly and drain the excess water. Apply lemon juiceand ½ tablespoon of salt over it and marinate for 15 mintues
In a bowl take onion paste, ginger - garlic paste, red chilli powder, black chilli powder, curd, coriander leaves, mustard oil and salt and mix them together. Apply this mixture on marinated fish and then take a aluminium foil place the fish in center and wrap it with the foil from four sides.
Afterwards take a tiffin box or a container with a tight lid (ideally one can either use aluminium or steel container, no plastic container) and place foil wrapped fish there.
Put deep bottom Pan or Karahi in stove on high flame and pour water enough to cover the tiffin box. Place the tiffin box in this water and lit the flame. let it cook on steam for about 25 mintues. Alternatively one can use a streamer. Take the foil wrapped fish out from the tiffin box out and serve hot with zeera rice.
Other Indian Recipes that you may Like !