Bhoplyache Gharge (fried Pumpkin Bread)
It was a holiday so I decided to make pumpkin bread, even as I was pureeing the pumpkin, my daughter asked me if I could make gharge, the crisp fried pumpkin bread. And I said why not. Gharge are a favorite snack of the young and old. Lightly spiced, these fried goodies are welcome anytime of the day. Packed for picnics, train journeys, road trips or flights, it is homemade food at its best. And can be stored in an airtight container for up to 3 days – that is if these fried goodies last that long. The aroma of cinnamon and jaggery spreads a warm and welcoming aroma.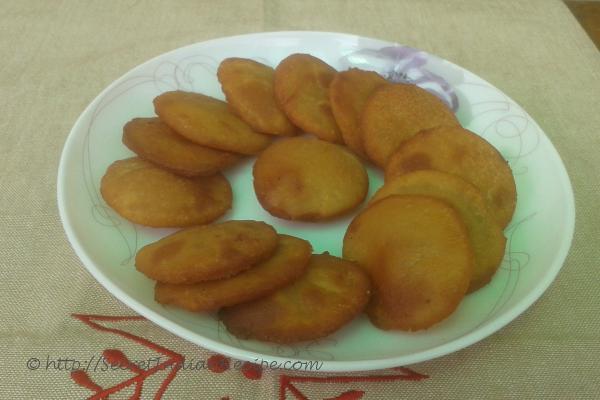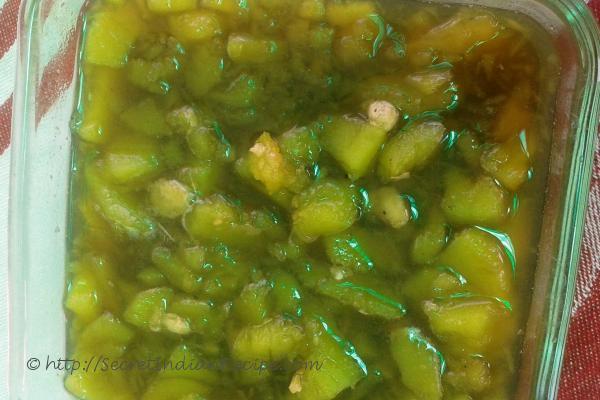 Ingredients:
2 cups chopped pumpkin
1 cup of whole wheat flour
1 cup of rice flour
A pinch of cinnamon
1 cup of jaggery
Oil for deep frying
6 tbsp oil for the dough
Directions:
Cook chopped pumpkin with 8 tbsp water in a pan on low heat for 7 minutes.
When the pumpkin is soft add the jaggery and continue to cook till it melts.
Cool the syrupy mixture to room temperature and set aside. Use it to knead the dough as detailed in the steps that follow.
Heat a small portion of the oil in a karahi.
In a dry bowl take wheat flour, rice flour and cinnamon and mix.
Make a well in the center and pour 6 tbsp of hot oil.
Mix carefully.
Add the cooled pumpkin and jaggery syrup and mix.
Add very little water and knead into stiff but pliable dough.
Cover and rest the dough for an hour.
Heat the oil for frying in a pan.
Shape the dough into small balls and roll out the gharge, slightly thicker than puris.
Deep fry till golden in color.
Serve hot or at room temperature.