Bhori (wheat Flour Bhori)
Bhori is a Sindhi breakfast and is high in calorie and fat. It is made up of whole wheat flour, cooked, crumbled and tempered with sugar and ghee. It tastes best with papad and pickles.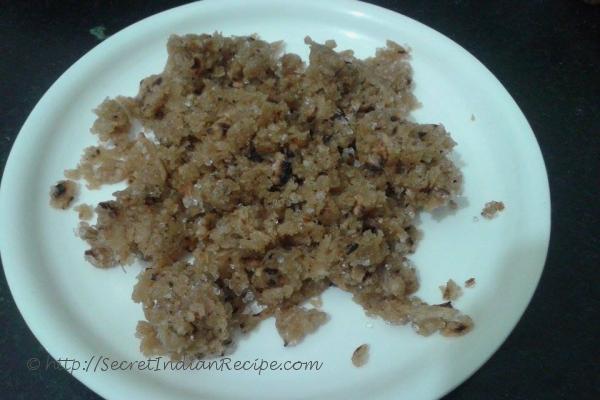 Ingredients:
Whole wheat flour - 1 cup 
Salt - 1/2 teaspoon
Oil - 1 tablespoon
Sugar - 3-4 teaspoon
Ghee - 1 tablespoon
Water as required
Directions:
Take the flour (Atta) in a bowl; add salt and one tablespoon of oil and mix.
Add required amount of water and make soft dough. Wrap it in muslin cloth and keep aside for 15 minutes.
Now take some dough and roll it into balls.
Roll it with the help of rolling pin in shape of phulka or roti.
Cook it on a flat pan on medium flame while tossing until small blisters appear on the surface.
Now place the hot phulka on a plate add sugar, ghee and crumple it with the rolling pin till coarse mixture is obtained.
Bhori is ready. Serve it with papad.