Bhuna Bigan Ka Bharta (roasted Brinjal Bharta)
Bigan or brinjal ka bharta is quite popular all over India but is mainly eaten in north and eastern India. Bhuna Baigan ka bharta is speaciily suitable for people who want to have low calorie high fibre food. It can be eated with Roti or Khichiri. Bhuna Baigan Bharta reminds me of the movie ' Kayamat se kayamat tak' the first movie of Aamir Khan. The movie has a scene where his heroine cookes Biagan ka bharta for him after he returns from his job but it gets burnt as she did not know how to cook food. The scene was picturised in a jungle and the ' Baigan ka bharta' was the apt choice as it takes very few ingredients and the prime job is to roast the baigan well.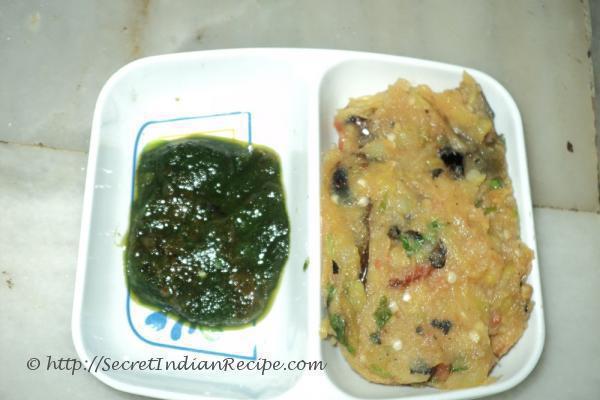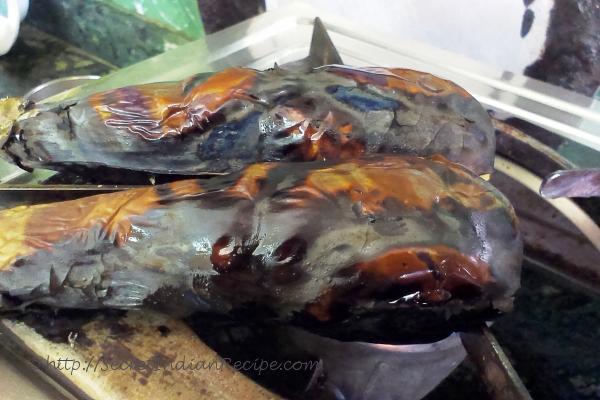 Ingredients:
Brinjal 200 grams (7 ounce)
Tomatoes 100 grams (3.5 ounce)
Potato 100 grams
Garlic 1 tablespoon finely mashed
Green chillies 1 tablespoon finely chopped
Onion 1 small piece finely chopped
Corriander leaves 1 tablespoon finely chopped
Mustard oil 1 tablespoon
Salt 1 tablespoon
Directions:
Roast the Brinjal and tomatoes on stove till they become soft. Remove them and mash them using a spatula.
Boil the Potatoes, peel and mash along with brinjal and tomatoes.
Add the green chillies, mashed garlic, Onion, Coriander leaves, mustard oil and salt and mix well. 'Bhuna Baigan ka Bharta' is ready.