Biscuit Chaat With Tamarind Chutney.
Do you want a quick fix recipe for your surprise guests? Here a mouthwatering Indian Chaat recipe, which can be prepared in just 10 mintues. Indian Chaat is a concoction of different tastes – sweets, spicy and tangy and it is usually combines cooked (Like potatoes or different types of chutney) and uncooked (veggies like cucumber, tomatoes, onion, capsicum) ingredients. Indian Chaat is quite healthy but when you buy it from roadside open food stalls, where food hygiene is compromised, it becomes unhealthy. Here is a Chaat preparation, wherein I have replaced the traditional potatoes with Healthy Arraroot biscuit. You can use any salty biscuit instead of Arraoot biscuits. It is quite easy to make at home and you can enjoy it Every day.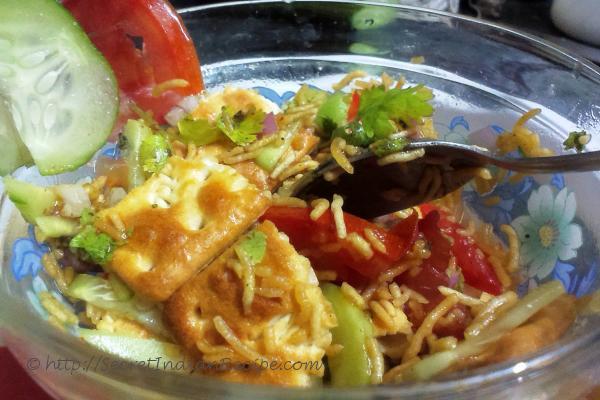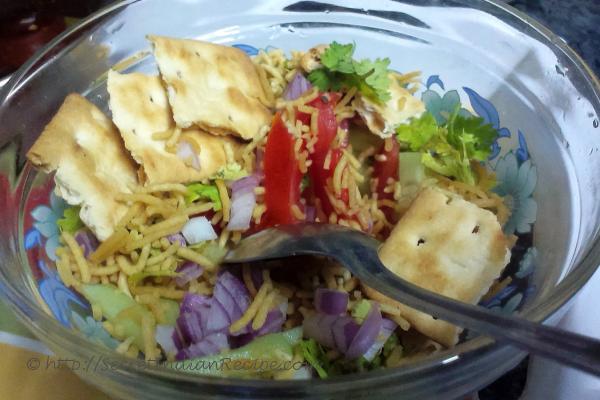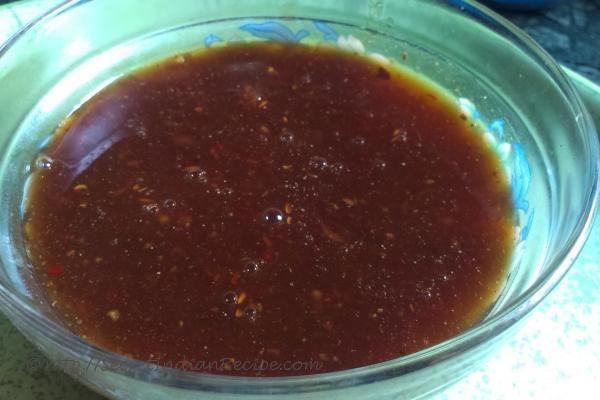 Ingredients:
Arraroot Biscuit – 10 pieces
Haldiram's sev Bhujia – 1 cup
Cucumber – 1 small sized
Tomato – 1 small sized
Onion – ½ onion
Green chilies – 1 piece
Green coriander leaves – 2 tablespoon ( chopped)
Salt – to taste
Tamarind chutney -5-6 tablespoon or as per taste
(For tamarind Chutney)
Tamarind - a lemon sized ball
Rock salt – to taste
Roasted cumin powder – ½ tablespoon
Roasted chili powder – ½ tablespoon
Jaggery – twice the quantity of tamarind
Directions:
To prepare tamarind chutney, take a bowl of hot water and soak the tamarind for 20 mintues. Afterwards, mash the tamarind using your hands and take out the seeds if any.
Now heat a pan on the stove and pour the tamarind water. Add rock salt, roasted cumin powder, roasted chili powder and jaggery and cook on low flame till the jaggery dissolves. Switch off the gas and use the chutney as side dish or to spice up your chaat.
To prepare Buiscuit chaat, first chop the veggies i.e. Cucumber, Tomato, Onion and Chilies into small pieces.
Afterwards, Take a bowl and break the biscuits into four pieces.
To serve buiscuit chaat combine biscuit pieces, chopped veggies, coriander leaves, salt and tamarind chutney together in a bowl and then serve in small plates.