Biscuit Chocolate Cake
I love experimenting with food and the easiest is making desserts. I learned this particular recipe on a food show held in our residential complex few years back. All of us were wondering what it is?...and then my neighbour shared the recipe. I first tried cooking this dessert on a valentine day.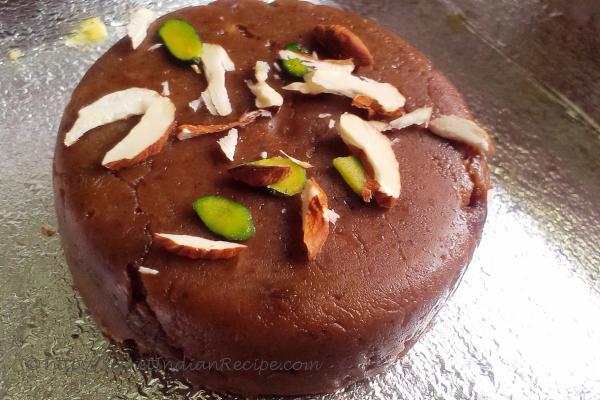 Ingredients:
Horlicks buiscuit – 10 grams
Dairy milk chocolate – 10 grams
Milk ¼ cup
unsalted butter 2 tablespoon
Sugar to taste
Chopped dry fruits.
Directions:
Put the horlicks biscuits and dairy milk separately in a grinder and grind into powder.
Now heat the butter in a pan and add the powdered biscuits first. Put the flame low and sauté for a second. Now add the milk and sugar and mix well.
Add the powdered dairy milk chocolate and mix.
Turn the flame to medium and cook till the milk is absorbed and it leaves the sides of the pan.
Pour the mixture in a greased cake tray. Garnish with chopped dry fruits.
Keep the cake in refrigerator for 30 mintues to set.