Black Rice (kavuni Arisi) Cake Balls
Black rice is packed up with protien n vitamins .. our Grandma's rice ..now a days most of us doesn't know what it is.. such a healthy rice.. these sweet cake balls is super delicious and easy to make..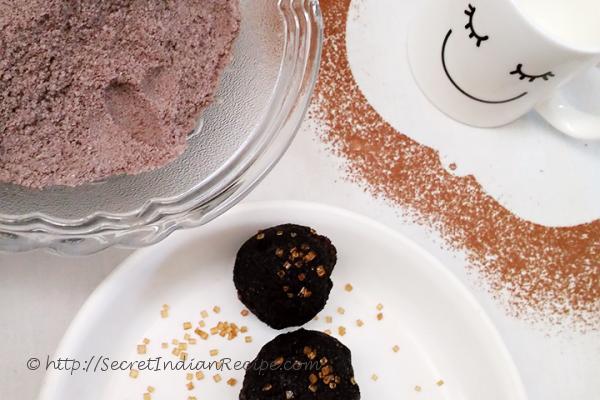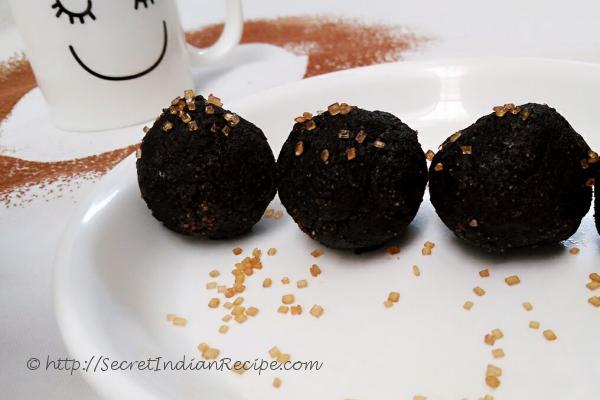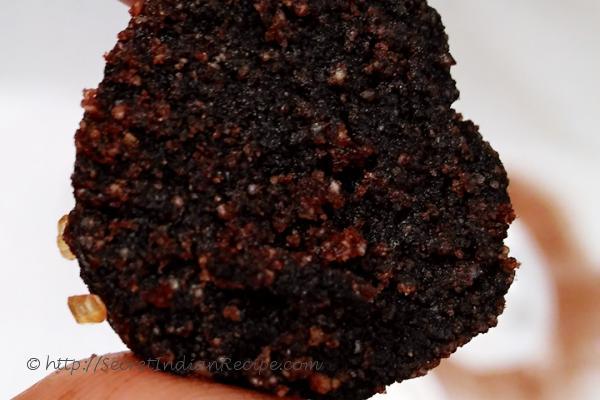 Ingredients:
Black rice powder -1cup
Oats powder -1/2cup
Almond powder-1/4 cup
Baking soda-1/2 tsp
Baking powder-1/2 tsp
Coco powder -2tbson
Curd-3/4th cup
Viniger1tbspn
Brown sugar-1/2cup +2tbspn
Oil -1/2cup
Chopped chocolate -2/3cup
Ventilation essence 1tsp
Directions:
1.Wash n soak black rice overnight 2.Next day filter it n sundry till it is completely dry 3.Now grind it into smooth powder Keep aside 4.Dry roast almonds n grind it to get powder of it 5.Now mix all dry ingredients black rice powder , almond powder-,oats powder baking soda n baking powder n Coco powder sieve to get uniform mixture. 6.mix curd n conifer n keep aside. 7.beat sugar n oil till completely blend 8. Now add curd conifer mixture n v.ess 9.now add dry ingredients n mix well until combined well 10.atlast add finely chopped chocolate n fold gently .. Now transfer it to baking tray n bake for 30 -40min at 180 Or till tooth pick comes out.. 11.Now remove it from wire rack n when warm crumble it with hand the make balls as you wish .. Have a healthy dessert..kids will.love it..
Footnotes:
Note : can make cake n slice them or cup cakes anyway as you wish but cut it once it is completely cooled down. Don't cut before that . The black colour will look totally different look on cake..once contest gets over will upload other pics too.. Have it the next day it taste awesome ..the rice flavour n texture is too good..
Other Indian Recipes that you may Like !