Blackpepper Quinoa Idlis
Quinoa idli is very delicious, healthy and is perfect for breakfast or dinner. Learn to make Soft and spongy quinoa idli following this easy recipe.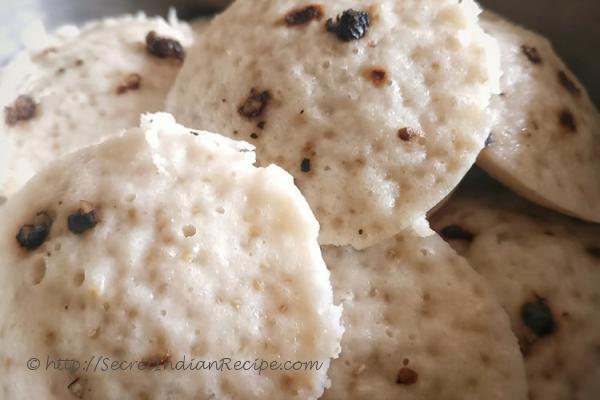 Ingredients:
Quinoa Whole Grain – 1 cup Whole Skinned Urad dal – 1/2 cup Rice – 1 cup Salt as needed 5 whole black peppercorns per idli
Directions:
The urad dal needs to be soaked for 4-5 hours Combine the quinoa and rice, then soak in water for 4-5 hours Once urad dal is properly soaked, blend by adding half a cup of chilled water. Whip until fluffy and keep it aside. Grind the quinoa and rice mix into a paste adding very little water to prevent it from getting too diluted. Grind it in 2 separate batches for ease. Mix both batters and add the and let it ferment overnight for approximately 7 hours. Put in the black peppercorns when filling in the idli plates to make sure you don't put too much in one idli. Take an idli steamer with idli plates and grease the plates well to avoid sticking. Swirl the batter and pour in the idli batter. Once the water in the steamer has come to a boil insert the idli plates and cook for 10-15 minutes. Let it cool for for 7 minutes once removed Serve with fresh coconut chutney, sambar and gun powder!
Footnotes:
This batter can be stored for 2-3 days and you can also use this to make dosa. FacebookTwitterGoogle+PinterestRedditYummlyShare