Bombay Sandwich (bombay Green Chutney Sandwich)
This sandwich is a popular street food of Mumbai popularly also known as the bachelor's salad. It is the most affordable meal apart from a vada pav that many working guys rely on. The actual chutney does not have coconut added to it because it can get spoilt in the sultry weather of Mumbai and add to the cost. But it is served in some restaurants to enhance the flavour. My reason for adding coconut is to make this chutney a bit mild for my daughter. You can omit the coconut totally. I also add a little curd at times to the green chutney to make it creamy, I have not done it this time, but you can try this if you have small kids.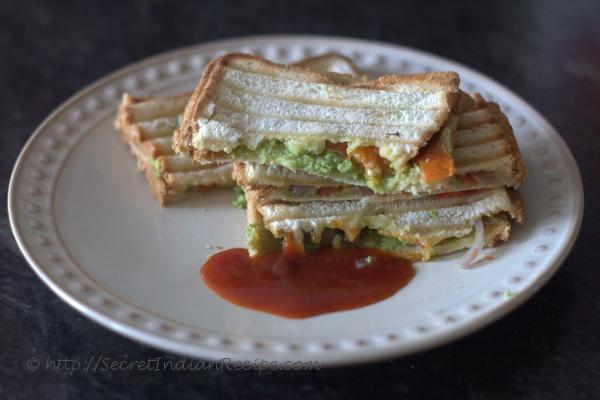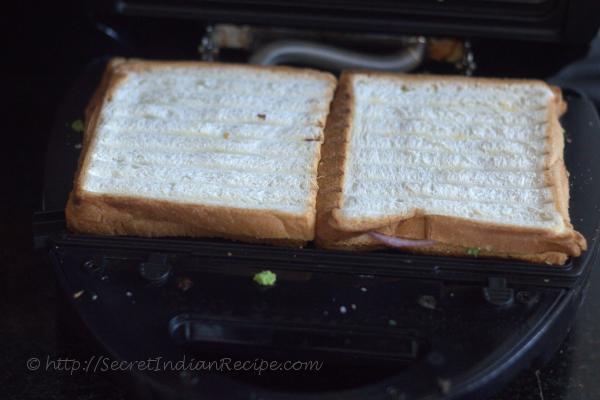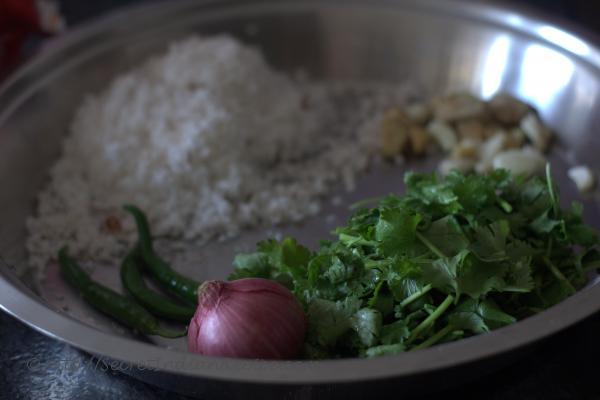 Ingredients:
Bread slices - 12
Potato- 1
Tomato-1
Onion- 1
Butter- 4 tbsp
Chopped mint- 1/4 cup
Chopped coriander leaves- 1 cup
Ginger- a small piece
Green chilies- 2
Grated coconut- 1/2 cup
Salt- to taste
Lemon- 1
Chaat masala- a pinch
Directions:
Boil the potatoes and peel them later. Slice them thinly. Also slice the cucumber, onion and tomato after washing them.
To make the chutney grind the mint leaves, coriander leaves, grated coconut, green chilies and ginger in a grinder.
Add salt and lime juice to the finely ground paste and set it aside.
Now to assemble the sandwich, smear some butter on both slices of the bread. After this smear some chutney.
Arrange the potato slice, tomato, onion and cucumber slices on top of one bread slice. Smear some more chutney and sprinkle some chaat masala.
Top the stuffing with the second slice of bread and the sandwich is ready. You can grill it like I did or have it as it is.
Topping cheese is optional and done mostly when you grill this sandwich but I did not use cheese.