Boondi Cheesecake
Here is my fusion diwali sweet dish boondi cheesecake. I have made this dish because it is traditional yet modern dish. I wanted to make something different this Diwali. That is why I have tried this recipe. #diwalirecipe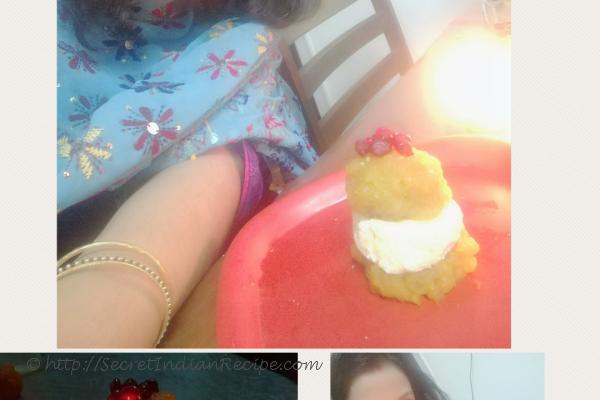 Ingredients:
Boondi soked in sugar syrup- 2 cup
Chenna 1cup
Melted butter 2 tbsp
Condensed milk 1/2 cup
Hung yogurt 1/2 cup
Powder sugar 1/2 cup
Vegetarian gelatine 1 tsp
Directions:
Take hung yogurt in a bowl. Add chenna and condensed milk and mix well. Put this mixture into a spring form pan and press tightly to form the base of the cheesecake. Keep it in the refrigerator to set firmly. Take the boondi, squeeze the excess sugar syrup. Dissolve the gelatine or carrageenan in a little water and add to the boondi and mix well. Now pour over the chessecake on boondi and keep it in the refrigerator once again to set. When firm you can serve.