Boondi Ka Raita
A delicious and easy Punjabi recipe.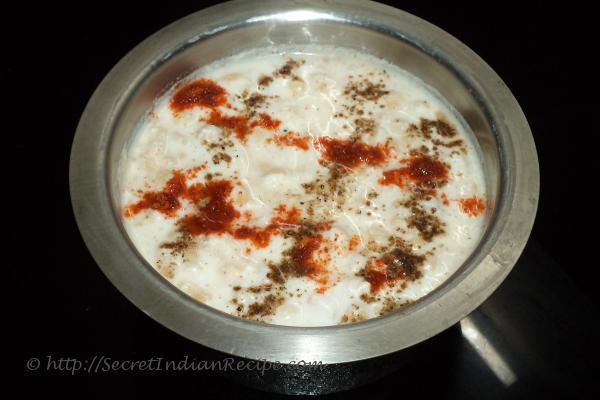 Ingredients:
Gram Flour-60-70gm
Oil- Upto Requirement
Yoghurt-400gm
Red Chilli Powder-1/2 tablespoon
Roasted Cumin Powder-1/2 tablespoon
Salt to taste.
Garam Masala-1/4 tablespoon
Directions:
Mix Gram Flour thoroughly into 1/2 cup of water.
Heat oil in a pan.Pour the gram flour liquid into the pan (through a perforated spoon)drop by drop to make boondis. Fry the boondi and take them out in a separate plate.
Add all the spices into yoghurt and stir it well.
Before serving add the boondis into the curd and mix.
Footnotes:
You can add 1/2 tablespoon of sugar if you wish to.