Bottle Gourd Ice-cream (lauki Ice-cream)
Bottle gourd, also known as lauki or doodhi has a high content of water and thus it is good to eat in summer. Although, children don't like it easily, but if you will make ice-cream of it, they will definitely love it. It is full of flavor and yummy ice cream and no one will be able to make out that it is made with bottle gourd until you reveal the secret. This wonderful creamy ice-cream can be easily made with the basic ingredients present at home. Sensibly it's a healthy way to satisfy your sweet hunger with this low-calorie-veggie. You must try this dessert and I am sure you all will love it too.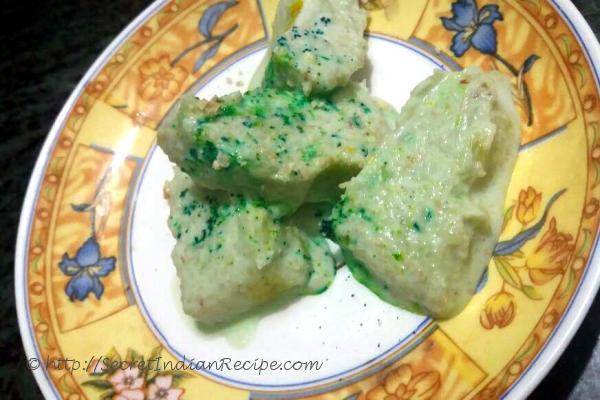 Ingredients:
Milk (full cream or toned) - 500 ml
Bottle gourd - 1 cup (peeled, grated and squeezed)
Sugar- 6-7 tablespoon
Cardamom powder – 1 Teaspoon
Chopped almonds – 6
Food color (Green) – 1 pinch
Directions:
Boil milk in a thick-bottomed vessel/kadai.
Add the grated bottle gourd in it.
Cook it on low heat till the bottle gourd is completely cooked.
Keep stirring the milk till it is reduced to half and also scrape the sides of the kadai from time to time to get the cream into the milk.
When the mixture reduced to half add food color, cardamom powder and sugar and mix well.
Switch off the gas and let it cool for some time.
Once cooled, blend the mixture in a blender.
Transfer it in air-tight container, sprinkle the chopped almonds and freeze for 8-10 hours.
Enjoy this healthy, creamy and yummy ice-cream with kids.