Bottle Gourd Sugar Free Kulfi
We all know that benefits of bottle gourd/lauki which is good for liver function it helps to cure jaundice it reduces fatigue and keeps you fresh & it helps to fight constipation also.Its highly recommends for diabetic patients and young children.
So here i submitted bottle gourd kulfi this is very delicious, sugar free & nutritious also.This is low calorie kulfi so all age people can have this kulfi.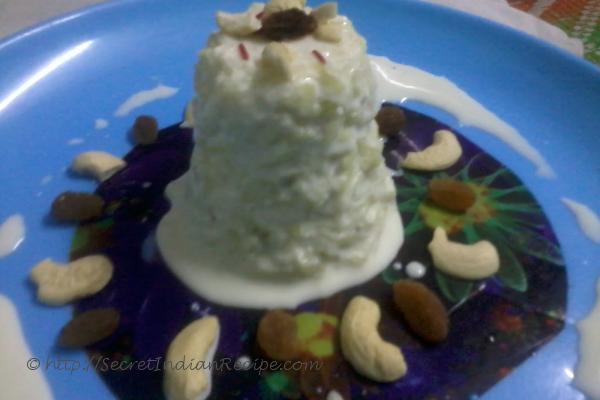 Ingredients:
Grated bottle gourd – 2 cups
sugarfree natura granules -1/4 cup
Cardamom powder – 1 tsp
Toned milk-1 liter
Raisins & cashews for garnishing
Saffron- a pinch
Directions:
Peel and grate the hard portions of bottle gourd. Boil it in 2 cups of water for 10 minutes. Transfer the boiled bottle gourd to a strainer. Put the strained gourd in a non-stick frying pan. To this add sugar free natura and cardamom powder.
Cook in slow flame for about 5 to 7 mins with stirring continuously.Transfer the bottle gourd mixture to a bowl.
Boil the toned cow milk in a non-stick frying pan.Stir continuously to prevent it from burning at the bottom. Cook on slow flame till half the quantity is left.Remove pan from heat. Add the bottle gourd mixture to the milk and mix well using a whisk or fork. Cool the mixture completely at room temp.
Pour the mixture in moulds. Cover each mould with foil and freeze till set.Once it's ready, take it out with a butter knife (try loosening the sides with the knife and it will come out pretty easily). Now bottle gourd Kulfi is ready..serve with garnishing raisins/cashews & a pinch of saffron.
Footnotes:
If u don't ve kulfi mould you can put this kulfi mixture stainless sliver glass.
If you feel harder to take out the kulfi from the mould, place the mould in the bowl containing water for few mins.Then it is easy to remove.