Bread And Butter Pudding
My mom would make this for us if it was an especially cold day, if it was raining or if she made a surplus of sandwiches and had a bunch of bread edges that seemed like a waste to throw away. I don't know what it is about the smell of warm nutmeg and cinnamon that wafts through the house when this is in the oven, but it instantly transports me to my childhood. When tea time snacks were a serious thing and mum would make us something new and fun whenever she could.
There is something very comforting about bread, butter and the plump raisins that you bite into while devouring this pudding. Such simple ingredients, but such a special memory. I try to make this for my little miss now, and she loves it too. I pack it in her snack box and it is empty when she comes home :) I wonder if she shares it with her friends :)
So, if you have some bread on hand and don't know what to do with it, or, like my mum have a surplus of sides from sandwiches, give this one a whirl. I`m sure it will not disappoint!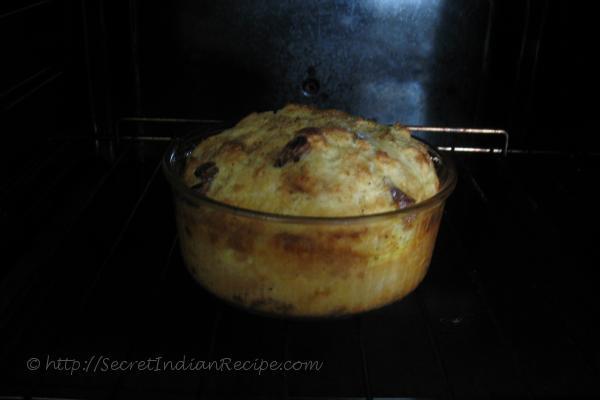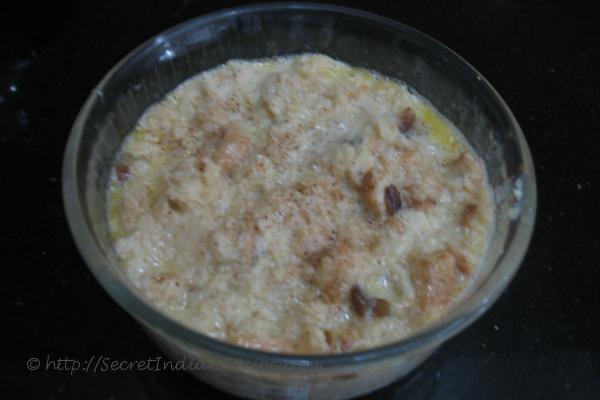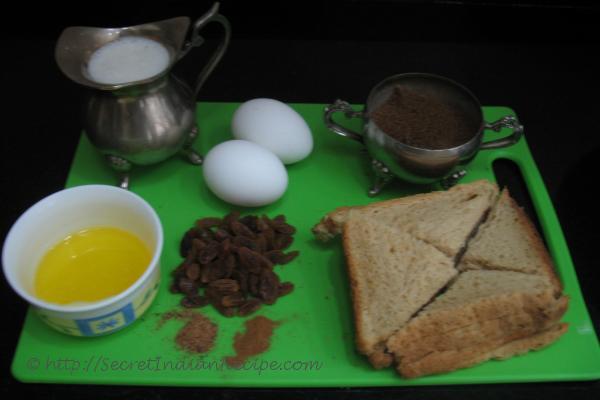 Ingredients:
5 Slices of Bread, whatever you have on hand, even the sides
4 Tbsp of Butter, Melted
1 Cup of Milk
2 Eggs
3 Tbsp Sugar (more if you like it sweeter)
1/4 Cup Raisins
1/4 Tsp each Nutmeg and Cinnamon
1/4 Tsp Vanilla extract (optional)
an 8 inch pyrex bowl or any oven safe dish, buttered
Directions:
Pre heat the oven to 180 degrees C. Slice your bread into triangles if using whole slices
Mix all the ingredients in the bowl you are using and let the bread soak up the liquid ingredients
Let the bowl sit on the counter for 5 minutes
Place it in your oven, on the middle rack, and let it bake for 20 minutes or till a skewer inserted in the middle comes out clean.
Remove it from the oven and let it cool for a few minutes (If you can resist!) Slice into a little bit of heaven :)
Enjoy!