Bread Mango Pudding #mymangorecipe
A sweet dish prepared with the mango juice combined with bread, egg and condensed milk. Since this is the mango season and wanted to experiment with more mangoes available, invented this recipe. Enjoy the deliciousness of mango.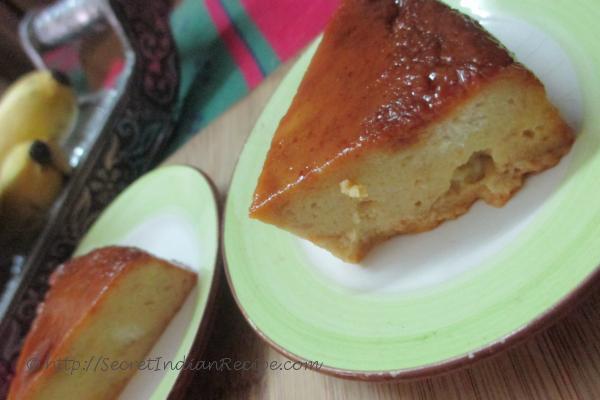 Ingredients:
Mango juice 1/2 cup
Condensed milk 1/2 cup
Bread 2 slices
Vanilla essence 1/4 teaspoon
Milk 1/2 cup
Egg 2
Sugar 1 tablespoon for caramel
Lemon zest 1/2 teaspoon
Directions:
Mix mango juice with the milk, condensed milk, vanilla essence and lemon zest. Beat the egg well and mix with the milk mixture.
Make small pieces of bread and soak in the milk egg mixture for 30 minutes. This is to fully soak the bread.
Mix well to see no bread chunks are there. Make sugar caramel by heating sugar in a vessel with one teaspoon water until dissolved and golden brown in colour.
See that the bottom of the vessel is fully coated with the caramel.
Now pour the bread mango mixture to the vessel, cover with a lid to prevent moisture entering the vessel and steam in a steamer for 15 to 20 minutes until set.
Have your pudding when cold.
Footnotes:
This is my version. I do not know whether others have tried this. The end result was awesome. Increase the quantity of condensed milk if you feel it is not sweet enough.