Bread Upma
It is most suitable breakfast for all types of people. Generally children donot like to eat vegetable, so to make sure that all sorts of food values reaches them, it is the most preferred one.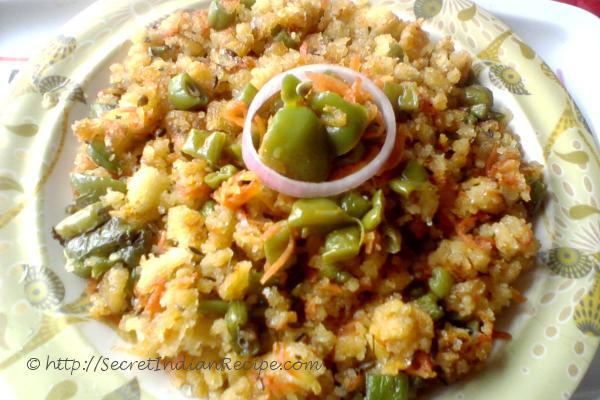 Ingredients:
Bread- 10pcs
Cauliflower- 1small
Green Peas- 100g
Spring Onion+Carrot+ Beans Chopped(veggies)- 1cup
Refined Oil- 20ml
Turmeric powder- 1/2tsp
Red chilli powder- 1/2tsp
Mustard seed- 1/2tsp
Curry leaves
Salt and Sugar- To taste
Directions:
Heat the oil and add mustard and curry leaves.
Now, add all the veggies and fry lightly.
Now, soak the breads in a little water(very quickly) and it to the veggies making into small pieces and cook well.
Now add turmeric and chilli powder and mix well.
When all are tendered, serve hot.