Broccoli Thoran (broccoli Stir Fry With Coconut)
My best friend Lachu lives in Canada and I remember asking her 7 years back when she was newly married about what she cooked for her family. She was new to cooking and a vegetarian. She was unhappy about the vegetables they found in Canada. Maybe she wasn't in for using frozen stuff then, unlike today. So she told me once about broccoli thoran and I laughed at her saying isn't that expensive. And she told me cauliflower was expensive. Now those were days when one never saw broccoli in India that too at affordable rates not at least in Cochin where I came from. Now in Bangalore, broccoli is cultivated locally and is an affordable vegetable. Lately we use it a lot with meats and salads. So last time I picked up this broccoli, I made a thoran just to see how it tastes. It tasted quite fresh and quite similar to cauliflower except that I did not overcook it, so it was crunchy. Broccoli is rich in zinc and antioxidants and a good vegetable to befriend. I am sure it's going to take up the status of mushroom and baby corn quite soon.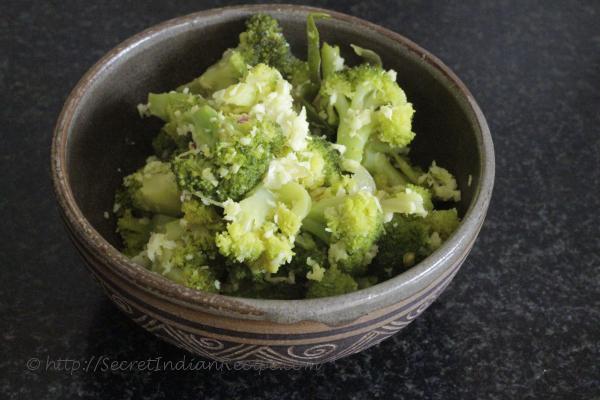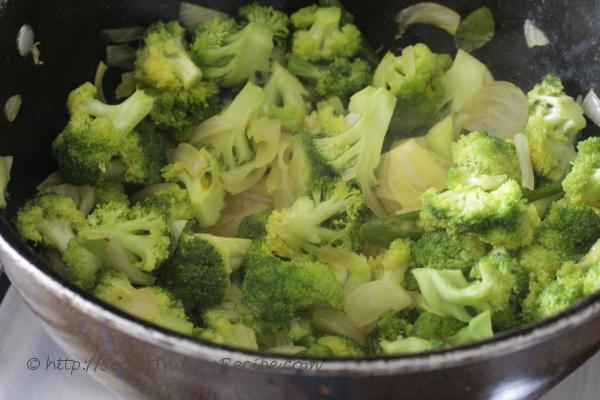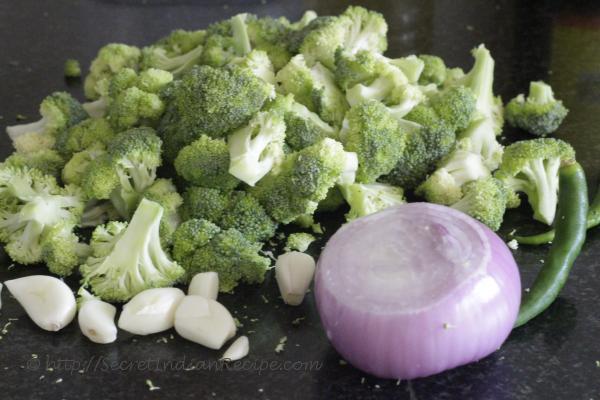 Ingredients:
Broccoli- 300 g
Onion-2
Garlic- 4 cloves
Green Chilies- 4
Curry leaves- 6-8 leaves
Grated coconut- 1/2 cup
Turmeric Powder- 1/2 tsp
Salt- to taste
Coconut oil- 3 tsp
Directions:
Cut the broccoli into florets and soak them in a cup with water and salt.
Heat oil in a pan and add the curry leaves, followed by chopped onions, garlic and green chilies.
Add the turmeric powders and broccoli florets followed by some salt. Cover and cook the broccoli for 5 minutes.
Add the grated coconut and stir the broccoli so that it gets evenly coated with the coconut shavings.
Stir fry for 2-3 minutes and broccoli thoran is ready. Serve with rice or rotis. They also make good stuffing for a wrap.