Butter Paneer (no Onion No Garlic)
I belong to a Brahmin Family and eat purely vegetarian food. I have been taught to consider food just a means to live. ' We eat to live and not live to eat' This was my grandfather's principle and thus we were more focused on either music or arts as far as our hobbies were concerned. As I grew up, I have been told to learn cooking (As I am a girl) from my mother. Initially I never liked it as I felt, It was something, which was forced upon me being a girl. My view changed when I moved to hostel for my higher studies. The food was not good and it was for the first time, when I missed my mother's food specially ' Butter Paneer'. Today I take this opportunity to share this secret recipe of my Mother, A recipe which triggered my interest in cooking.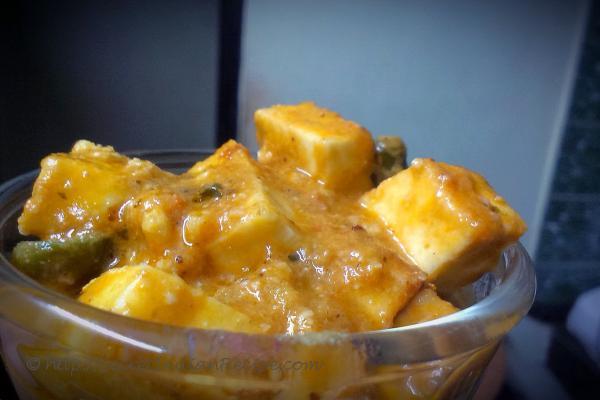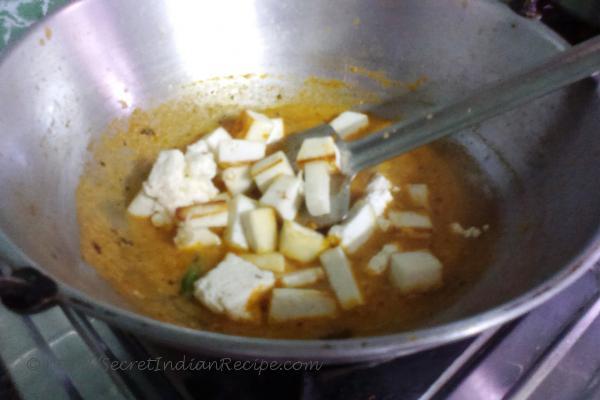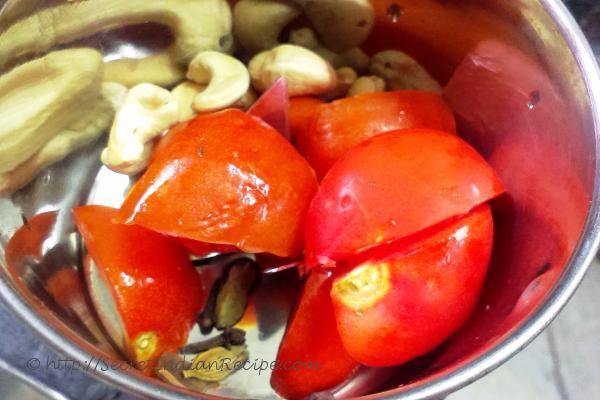 Ingredients:
Paneer (Cottage Cheese) -200 grams
Tomato – 2 medium sized
Cashew – 8-10
Cinnamon – ½ inch piece
Cloves – 2 nos
Green cardamom – 2 nos
Ginger – 1/2 inch piece
Cumin powder – 1 tablespoon
Milk – ¼ cup
Butter – 2 tablespoon
Red chili powder – ½ tablespoon
Salt to taste
Kasuri methi (Dry fenugreek leaves) – ½ tablespoon
Directions:
Chop the paneer and tomatoes into medium pieces.
Soak cashew in water for 30 mintues and then grind them into paste.
Take chopped tomatoes, ginger, cinnamon, cloves and cardamom in a grinder and then grind them into smooth paste.
Afterwards, heat butter in a pan and sauté the paneer pieces for a minute. Take them out carefully and place on a plate.
In the remaining butter, add the grounded tomato masala. Keep the flame medium and sauté the masala for about 5-6 mintues. Add cumin powder, red chili powder and crushed kasuri methi.
Within 2-3 mintues, the masal will release butter from sides. Now add the grounded cashew paste and milk.
Add some water, if needed and mix the salt. Let the gravy simmer on low flame for 2-3 mintues. Switch off the flame and serve hot with Chappati or Naan.