Cabbage Kothsu - Lentils With Cabbage And Coconut Gravy
This recipe is easy to cook and very healthy. I serve it with Roti, bread, Dosa and rice.
I make this recipe quite often as moong dal has cooling effect on body and we live in very hot climate, so this recipe helps us to control the body heat.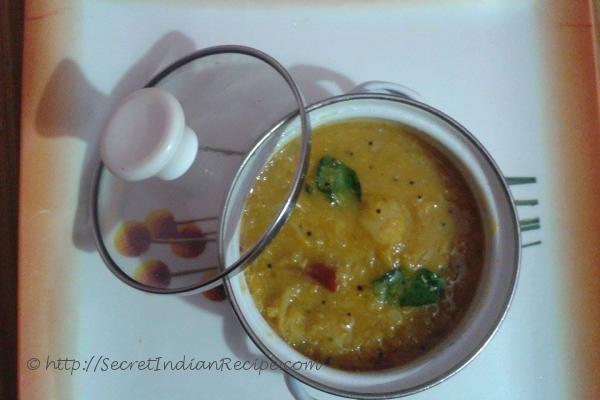 Ingredients:
Cabbage - 1/4 kg
Moong dal(Split green gram) - 200 grams
Grated coconut - Half Cup
Onion - 2 chopped
Tomatoes - 2 chopped
Garlic pods - 2 crushed
Green chili - 1
Mustard seeds - 1/2 tsp.
Vegetable oil - 2 tbsp.
Coriander powder - 1/2 tsp.
Salt - as per taste
Turmeric powder - 1/2 tsp.
Water - as per requirement
Directions:
Add 3 cups of water to Moong dal and leave it to boil along with one chopped onion, green chili and chopped tomatoes. Approximate time for dal to cook is 10-15 minutes
Once the dal is cooked add the chopped cabbage and turmeric powder to dal and leave the cabbage to cook well for about 5-10 minutes
Check if cabbage is cooked well and then remove the vessel from flame.
Place another pan on low flame and heat vegetable oil. Add mustard seeds and one chopped onion and crushed garlic pods and roast it till it turns golden brown.
Now add the cooked cabbage & Dal mixture to the pan and add salt, grated coconut and chopped coriander leaves.
Leave it on flame for about 2 minutes and serve it hot with rotis, chapathi, rice, bread, idli or dosa.
Footnotes:
You may add a spoon of Ghee before serving hot.
You may even use a pressure cooker to boil both Dal and cabbage and cook it together and season it to save time.