Cabbage Pakora
Try this easily home made crispy pakora.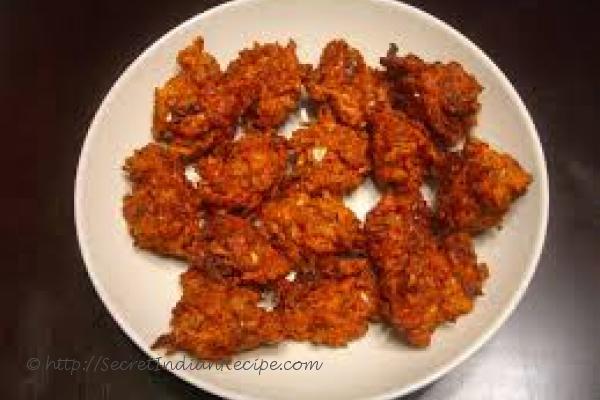 Ingredients:
Finely chopped cabbage – 3 large cups
Chick pea flour – 2 cups
Chopped ginger – 1 tbsp
Chopped chilies – 1 tbsp
Cumin powder- 1 tsp
Coriander powder – ½ tsp
Salt to taste
Oil for fry
Directions:
Combine all ingredients except oil.
Heat oil in a pan, pick up one tbsp full mixture and pour into oil. It will take 5 minutes for a crispy fry pakora.