Carrot Kootu Curry (carrots Cooked With Lentils In Coconut Based Gravy)
A very light curry for the summers. It is ideal for kids because of the low spice level. A kootu curry usually means a medley of ingredients. But the main component of this curry is mostly a vegetable and a lentil. You can use any bean or lentil but the most common one is split pigeon lentils. I used a mix of lentils because I was short of both. The base for this curry is coconut paste made by grinding grated coconut and cumin seeds. I was lucky to have got some freshly harvested carrots from Ooty after my summer vacation and this was the first curry I made on return. For the real flavour, one needs to use coconut oil though you are free to use the oil of your choice.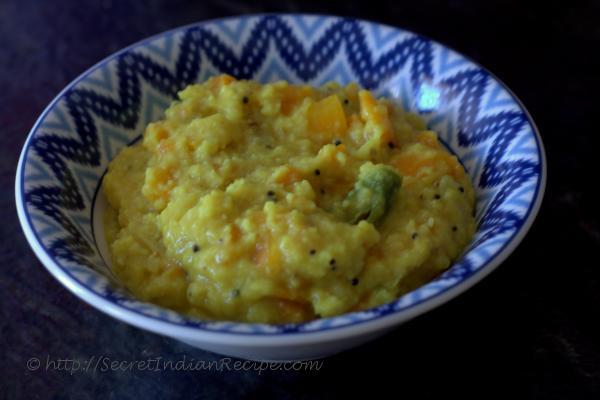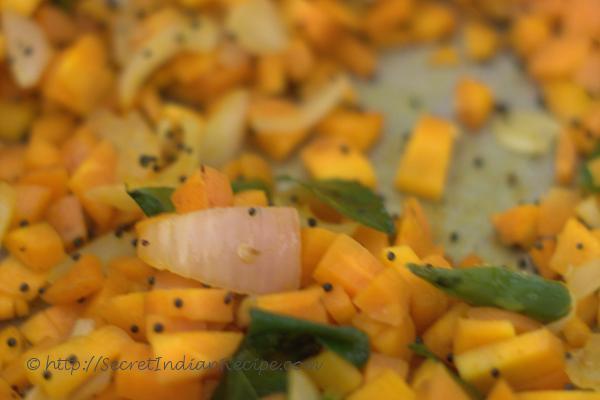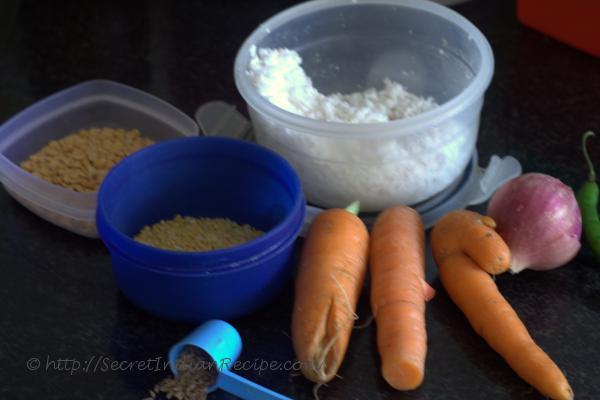 Ingredients:
Carrots- 3-4
Onion- 1
Green chilies- 2
Split green gram (Moong Dal)- 1/4 cup
Split pigeon lentils- 1/4 cup
Grated coconut- 1/2 cup
Turmeric Powder- 1/2 tsp
Salt- to taste
Curry leave- 5-6
Mustard seeds- 1/2 tsp
Coconut oil- 1 tbsp
Directions:
Peel and chop the carrot finely. Wash and pressure-cook both the lentils together with 2 cups of water and a pinch of salt up to 3 whistles.
Heat oil in a pan and add the mustard seeds. When the mustard splutters, add the curry leaves, followed by chopped onions and green chilies.
Saute till the onions soften. Meanwhile, grind the grated coconut with cumin seeds to a fine paste. Use water as required for grinding but do not add a lot of water.
To the softened onions, add the carrots and salt and cook them over low flame. After 5 minutes, add the turmeric powder and saute again for 3 minutes.
Add the pressure-cooked lentils to the carrots and cook them together for 5 minutes.
Add the ground paste to the carrot and lentils and cook them together for 10 minutes over low flame.
This curry is a bit thick so it is fine if it loses some water content in the process.
The slow cooking is to cook the coconut. After 10 minutes switch off the flame and drizzle some coconut oil.
Serve with rice or rotis.
Footnotes:
You can also cook the carrots with lentils in the cooker and add the tempering after cooking the grated coconut gravy with the carrots and lentils.