Carrot Milk
Every food will fill our stomach, but only few will fill our hearts. Carrot milk is one such recipe. Carrot milk is very easy to prepare and it tastes heavenly. Fresh carrots will give silky texture to this milk. Carrot milk, not only taste good but also contain essential nutrients and vitamins and very good for kids.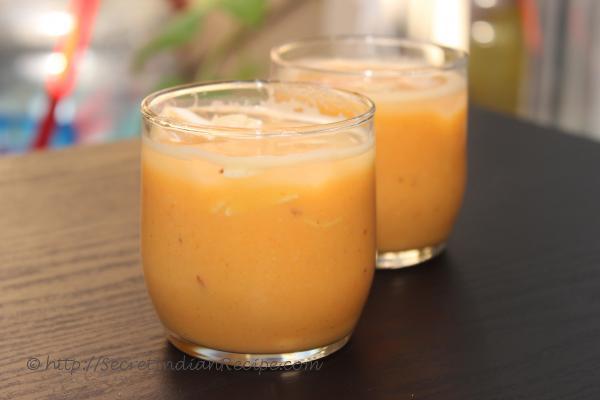 Ingredients:
Carrots - 4
Milk - 6 cups
Sugar - 3/4 cup or to taste
Almonds - 12
Cardamom powder - 1/2 tsp
Almonds - 6 for garnishing (Soak them for 3 hrs, peel them and chop into pieces)
Directions:
Peel the carrots, cut them into pieces and boil them along with almonds.
Cook them until they are tender.
Grind them into a smooth paste and add this paste with milk and boil upto 15 to 20 min.
Serve it chill.
Footnotes:
We can use 2% milk or whole milk, if using whole milk take 4 cups milk and 2 cups water.