Carrot Rice (sheema Mullangi Choru)
This is a variety rice that can be prepared easily using carrot and coconut. It is a delicious and nutritious rice recipe and vegetarians will surely love it. This is best suited for kids too since it is very colorful, less spicy and healthy too. This recipe is from my friend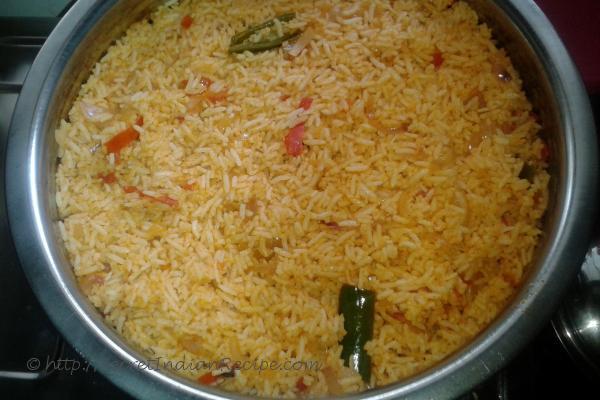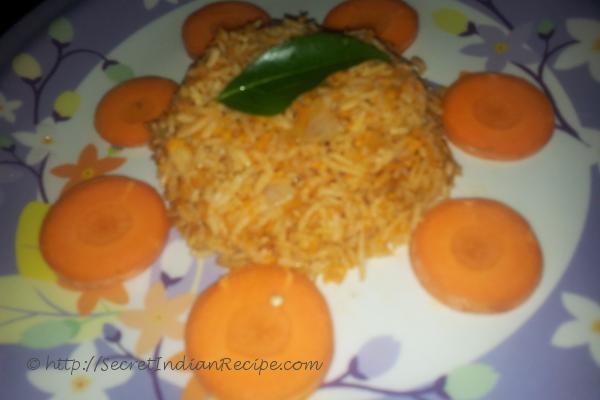 Ingredients:
Carrot (grated)- 2
Grated coconut- 3/4 cup
Onion (chopped)- 2
Ginger (chopped) - a small piece
Garlic (chopped)- 5 cloves
Biriyani rice- 1 cup
Red chilli powder- 1 tbsp
Turmeric powder- 1/4 tsp
Garam masala -1/2 tsp
Water- 1 and 1/2 cups
Green chillies (chopped)- 2
Ghee- 3 tbsp
Salt- as needed
Curry leaves
Directions:
Cook 1 cup of rice with 1 and 1/2 cups of water and salt in a pressure cooker for two whistles
Transfer the boiled rice into a flat tray and allow it to cool
Heat 2 tbsp of ghee in a heavy bottom pan. Add chopped onion and sauté until it turns light brown in color
Add chopped ginger, garlic, green chillies and curry leaves into it and sauté for one minute
Now, add grated carrot and saute for two minutes. Add required salt and mix well
Add grated coconut into it and stir well in a low flame so that coconut does not get over heated.
Add the red chilli powder, turmeric powder and garam masala to it and mix well
Next, add the boiled rice to it and mix all the ingredients well.
Transfer into a serving plate and serve hot along with raita and pickle
Footnotes:
I used to pressure cook the rice for two whistles. It may vary depending on the type of rice you use.