Cashew And Raisins Pulao
It is easy to make recipe which can be served to surprise guests. Most of the ingredients are available easily at home.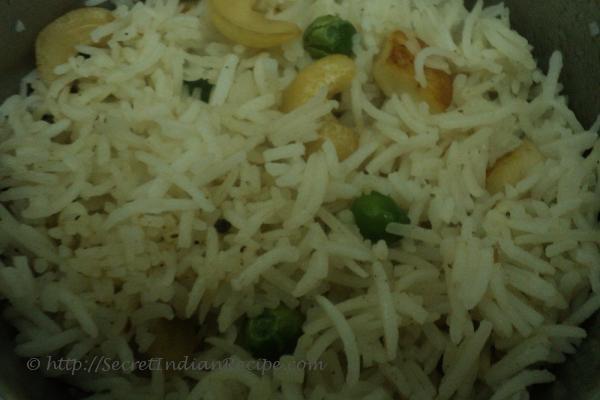 Ingredients:
Basmati Rice 250 grams (soaked for an hour)
Ghee 2 tablespoon
Refined oil 2 tablespoon
Green chillies 2-3 pieces (sliced)
Cashew 1 tablespoon
Raisins 1 tablespoon
Paneer (cottage cheese) 25 grams (cut in small cubes)
Whole Nutmeg and mace ½ tablespoon
Cinamon ½ inches
Rose and keora water 1 tablespoon
Salt 1 tablespoon
Directions:
In a pressure cooker heat the ghee and refined oil together.
Add the cinnamon, mace and nutmeg followed by vegetables. Sauté for 1-2 mintues.
Add the rice, salt, green chillies, rose and keora water.
Pour around 325 grams of water and cook up to one whistle. Open the cooker and serve hot with paneer ki sabzi.