Cashew Apple. ( Sweet Dessert Made Of Cashew)
Decorative Sweet dish made of Cashew.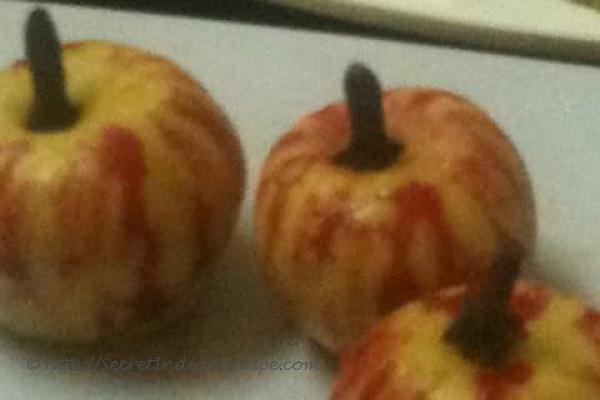 Ingredients:
1 cup cashew powder
1tbsp of milk powder
1/2 cup sugar
1/4 cup water
Directions:
Keep cashew in sun for an hr and then grind into fine powder.
Dissolve the sugar in water and then switch on the gas. Bring the cashni to a boil and then turn the flame low and check if you get a 1 thread chashni. Switch off the gas and let it cool.
Mix the cashew powder and milk powder in chashni until you get a soft dough. Make small balls out of the dough and give shape
leave for an hour to solidify. Afterwards take red liquid food color and give stokes so as to give proper look
Poke a clove or thick slice of pista on top for stem and once the color dries you can store them for about 8-10 days