Cauliflower And Sweet Potato Bhaji
I really like the idea of using sweet potato in my cooking. I am not a fan of starchy tubers, but I do like sweet potato. So, when I do get my hands on one, I like to make this dish.
It is a simple Veggie side dish. Doesn't take time at all to make. Very helpful recipe when you have to make something to take to the office. Most of the prep can be done the previous day.
I hope you try this one day. Enjoy!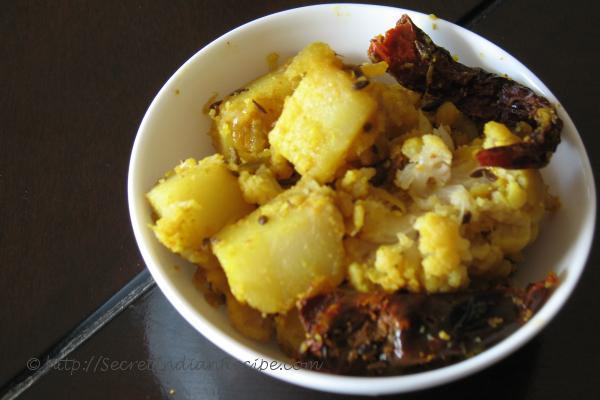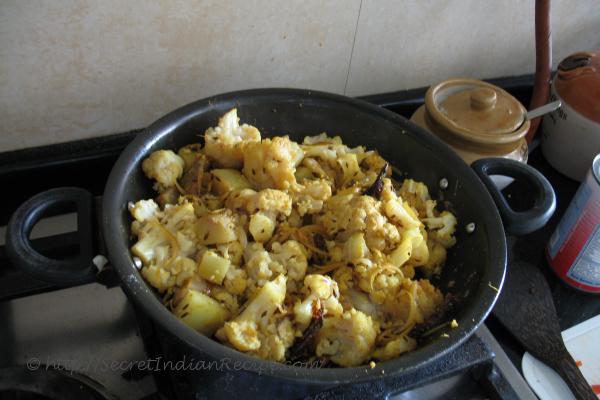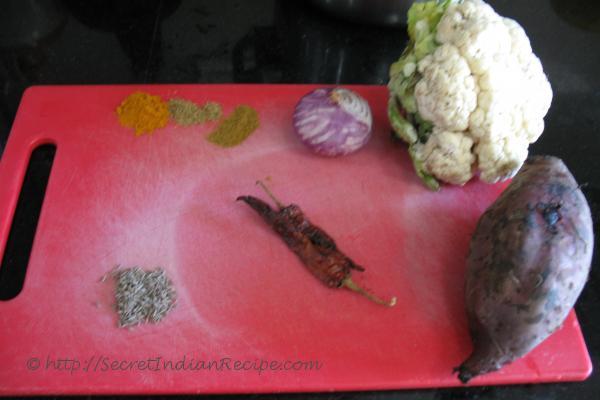 Ingredients:
1 Cauliflower, Cut into medium sized florets and steamed
1 big Sweet Potato, pre-cooked and cut into cubes
1 Large Onion, thinly sliced
1 tbsp Cumin seeds
1 tsp Turmeric powder
1 tsp Coriander powder
1/2 tsp Chilly Powder
2 dry Red Chillies
Salt to taste
1 Tbsp Oil
Directions:
Heat the oil and pop the cumin seeds. Add the Dry red chillies and fry for a few seconds.
Add the onion and fry till translucent, about 1 minute
Take the vessel off the flame and add the dry spices. Fry them by stirring constantly.
Put the vessel back on the flame and add the cauliflower and sweet potato. Toss well till the vegetables are coated in the masala.
Season with salt and serve hot. Enjoy!
Footnotes:
Remember that both the vegetables are pre-cooked so this dish takes very little time to cook.