Cauliflower Pepper Fry Recipe – How To Make Cauliflower Pepper Fry Recipe
Cauliflower is a beautiful vegetable. It's taste profile is versatile and blends with any kind of condiments. And today we're going to see about cauliflower pepper fry recipe preparation. The flavour profile of this beautiful dish is spicy. It's usually roasted with oil which gives it a nice glaze. lets see how to make Cauliflower Pepper fry recipe with simple method.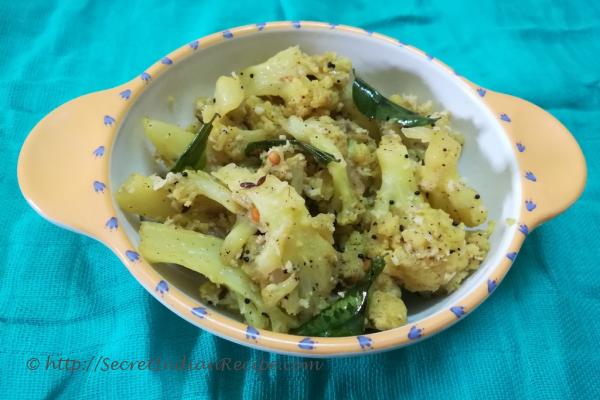 Ingredients:
Cauliflower florets – 1 cup
Water – 1 ½ cups
Salt as needed
Directions:
At first take a pan, add 1 ½ cups water and allow it to boil.
Now add florets in boiling water and then add turmeric powder and required salt.
Cook the florets for 10 minutes, now drain the water and keep it a side.