Chaat Pata Aam (sweet And Sour Mango Chaat)
Ripe mangoes sometimes are sour so mostly people make juice or make a dish using sugar. In order to make something special I have prepared this innovative fusion dish.
#MyMangoRecipe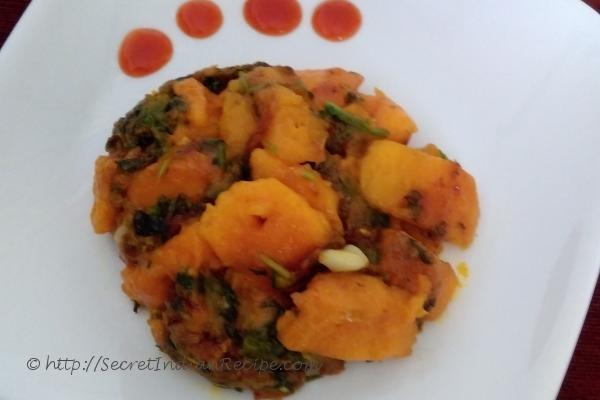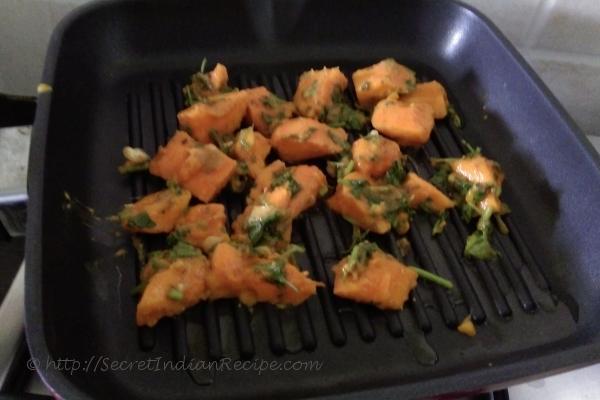 Ingredients:
Ripe mangoes- 2 nos ( cut into square size)
Salt- to taste
Sugar- 1 tsp
Curry pata – chopped 2 tbsp
Haldi- ½ tsp
Chopped green chilli- 1 tsp
Coriander leaves chopped- 1 tsp
Ginger garlic juice- 1 tbsp
Chopped garlic- 1 tsp
Chilli powder- ½ tsp
Jeera powder- ½ tsp
Chaat masala- ½ tsp
Lemon juice- ½ tsp
Wheat flour- 1 tbsp
Olive oil- for shallow frying 2 tbsp
Directions:
Marinate all above the ingredients without lemon juice.
Then heat a griller pan with olive oil and shallow fry both sides of it for 4-5 min.
Finally squeeze some lemon juice over it. Serve it hot with tomato sauce.