Channa Bhape (steamed Cottage Cheese In Coconut And Mustard Gravy)
A typical Bengali preparation and you will love the distinctive taste of Mustard oil in this ' very healthy steamed cottage cheese recipe'. The secret of this recipe is the two main ingredients – cottage cheese or channa and coconut. If you want to try this recipe use home made cottage cheese only as it is softer and fresh. The second ingredient, the coconut should also be tender. The ingredients are steamed, so it keeps the nutrition intact.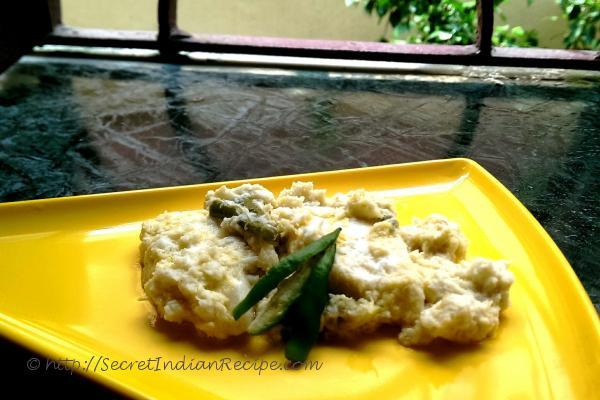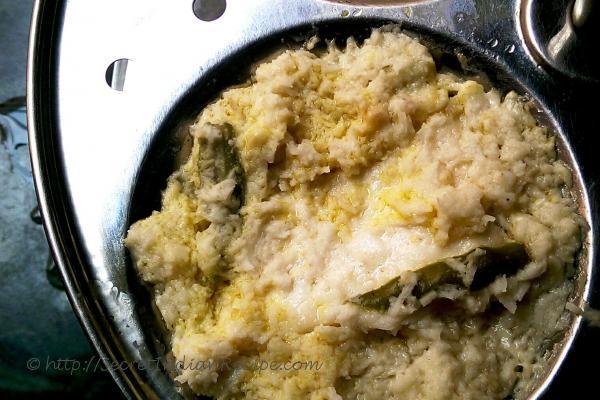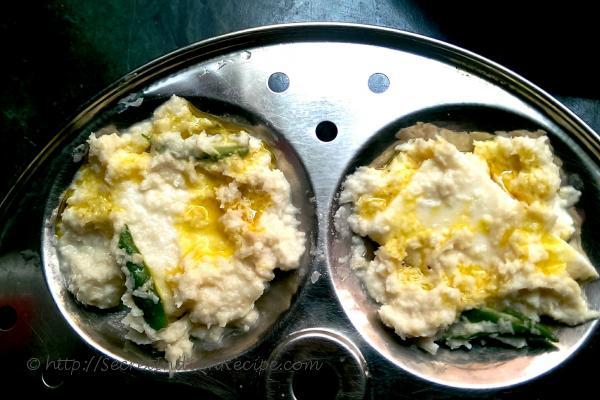 Ingredients:
Channa (Home made Cottage cheese) – 150 grams
Raw coconut –1/4 portion of a Coconut
Posto (Poppy seeds) – 2 tablespoons
Green chilies – 4
Salt to taste
Mustard Oil – 3 tablespoons
Directions:
Cut the chenna in 2 inch square shape.
Grind coconut, poppy seeds and 2 green chilies into a smooth paste. You may add little water to ease the grinding.
Heat water in a idly steamer. Simultaneously grease the idly trays with little mustard oil.
Take a mixing bowl and mix chenna gently with the grounded masala, salt and splited green chilies.
Arrange the chenna pieces along with some grounded paste in each idly tray. Pour some mustard oil on the top and steam for 10-12 mintues.
Let it cool and then carefully take out the 'Chenna bhape' and serve with rice or plain chapatti.